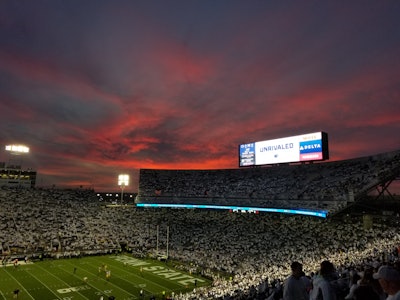 Set to become the first Power Five conferences to expand to 16 teams, thus cementing themselves as the two most-powerful collegiate conferences in the country, the Big Ten and the SEC are separately examining how to schedule future football seasons.
First, Sports Illustrated reported Friday that the Big Ten, which usually schedules football games five or 10 years in advance, decided last week that the conference schedule for the following season will be set in October. League officials believe the change in scheduling gives them more flexibility in creating the calendar of games each season.
The scheduling maneuver comes as the league includes its new television partners — Fox and its affiliates FS1 and the Big Ten Network, CBS and NBC and its direct-to-consumer streaming platform Peacock — after solidifying its new seven-year, $7 billion rights agreement.
Log in to view the full article