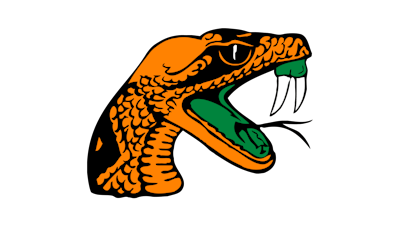 Florida A&M football players have advised the school's president of their displeasure with the current state of the athletic department after 26 players were deemed uncertified or ineligible.
In a five-page letter signed by 89 players, president Larry Robinson was notified of the reasons that the team will take a knee during the Marching 100's post-game playing of the Florida Song and FAMU alma mater until "significant changes that facilitate a positive student-athlete experience are made."
The players allege that they have been misadvised, underrepresented and under appreciated.
"We have kept these issues within the university structure, but since they have not been adequately resolved, we will release this statement to the Board of Trustees and Board of Governors," the letter said, according to the Tallahassee Democrat.
The letter eventually circulated on social media, and the university released a statement in response, saying "We are confident that our processes are effective and timely. We will continue to monitor our efforts in this regards and to pursue all avenues to provide an excellent student experience to every athlete."
The core of the players' grievance lies in their allegation that they have been misadvised and as such have not been able to get the classes they need to be eligible.
The 2021 sack leader Isiah Land said he received incorrect advice for his summer classes, leaving him ineligible because of unsatisfactory academic progress.
The players say they only have one compliance officer that doesn't have any knowledge of athletic compliance.
It was very damaging to the morale of our football team to read on various media outlets, '26 FAMU Football Players Ruled Ineligible,'" the letter said. "At the root of this issue is the fact that our Academic Advisement and Compliance Officers are understaffed.
"The compliance office consists of one person, who has no expertise in athletic compliance. How can this person be expected to certify over three hundred athletes in a timely manner?"
Florida A&M is in the middle of a search for a new athletic director, and players are asking to be a part of that process.
"Concerning the next athletic director, it is our belief that the individual selected should have extensive administrative experience from successful NCAA member institutions, an efficient organizational structure model to address current existing personnel deficits, and a proven track of successful fundraising," the letter said.
"The idea of placing a person in the position because of ties to FAMU is not appealing to us at all. We need fresh ideas and innovation to achieve the level of excellence that FAMU Athletics is capable of."
Overall the players said that their experience at FAMU has not met with their expectations.
"Dr. Robinson, when we signed our letters of intent to become student-athletes at FAMU, we agreed to perform at our peak in the classroom, on the field and in the community," the letter said.
"How can we realistically be expected to perform at a high level when we're concerned with having adequate academic resources and whether or not we will have a roof over our heads and nourishing for our bodies."
In a statement released by the university Saturday morning, President Robinson promised change.
"The issues raised by these young men will get our full time and attention and will be prioritized by our recently established Athletics Support Committee, which includes administrators and staff from throughout the University community, These matters will be a standing agenda item at my weekly Senior Leadership Team meetings. We will see progress.