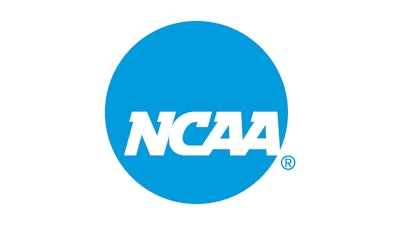 On Nov. 8, Election Day in the United States, all Division II schools for the first time will be required to take a day off from athletic activities such as games and practices.
The inaugural pause stems from legislation Division II schools adopted at the 2022 NCAA Convention that specifies that countable athletically related activities be prohibited on the first Tuesday after Nov. 1 every year. The goal of the legislation is to increase opportunities for student-athletes to participate in civic engagement activities such as voting and community service.
The legislation came directly from the voice of student-athletes, specifically the Division II Student-Athlete Advisory Committee, which initially recommended it. Division I's SAAC recommended similar legislation that its governance structure adopted ahead of the 2020 election, though an amendment to that legislation was adopted this year to alter its application for student-athletes in their championship season.
"This (legislation) allows student-athletes to perform their civic duties, such as voting, volunteering and community engagement," Kate Pigsley, a former field hockey player at Southern New Hampshire and member of Division II SAAC, said at the Division II business session of the 2022 NCAA Convention. "It's important to emphasize that this full day allowed for civic engagement goes beyond just having time to vote. In addition, student-athletes will be able to amplify their voice at congressional, local and state elections, and have time to give back to the community through engagement activities."
For several Division II schools, including Pigsley's, this year's recognition of Election Day will be a continuation of the past two years. Three Division II conferences — the Pennsylvania State Athletic Conference, Northeast-10 Conference and California Collegiate Athletic Association — had similar legislation in place before the 2020 election.
Experiences from members of those conferences were positive and indicated a desire to build it into something bigger than a one-day pause in athletics activity.
"I hope the attention that this day provides us is an opportunity to actually kick-start a conversation that probably needs to be happening throughout the whole year," said Julie Ruppert, NE10 commissioner.
For each conference, school or team, that conversation may vary. The legislation's flexibility can be a plus, especially for a division that takes pride in its "Make It Yours" brand. Schools must take a day off from athletics activity. What they do with it is up to them, however.
For instance, the PSAC has emphasized that, in addition to voting-related activities teams could take part in, the day also can be an opportunity to focus on diversity, equity and inclusion. Last year, the conference's Social Justice Task Force created and distributed a list of activities schools and teams could pick from, including watching educational films on the topic, facilitating open conversations with local police and elected officials, and inviting a professor to talk about race and voting rights.
"By having this day where we take off and we acknowledge some of our problems and continue to have discussions about them, we're at least taking the first step forward to trying to solve that problem," said Damion Blair, men's basketball head coach at West Chester and member of the PSAC's Social Justice Task Force. "Our league had like 85% of (teams) involved in our civic engagement initiative, and if we can continue to get those numbers up, that means that's more conversations that are being had on this topic."
"Obviously the importance of it goes without saying," added Chauncey Winbush, director of athletics at Shepherd and a member of the task force. "Trying to make sure that as a league and as a group of institutions we're discussing, educating our campuses, our student-athletes about social justice issues that probably happen daily in each one of our towns and each one of our institutions. We thought it was important to try and be a leader as a conference with regards to those topics."
In the NE10, the focus has been on preparing student-athletes to be "engaged citizens" for life — part of the conference's mission statement. In practice, this has looked like helping student-athletes register to vote and determine who and what is on their ballot, along with educating them on the different levels of government and importance of local elections. This year has offered a unique way, as the NCAA and its member schools celebrate the 50th anniversary of Title IX, to show student-athletes how civic engagement created opportunities for them.
"Title IX started because elected officials put it into place. It's all part of that. It's engagement beyond even voting," Ruppert said. "They're all going to be leaders in some way, shape or form in a pretty diverse society, so it starts with engagement on campus. It starts, really, honestly with engagement in their teams, on campus and in their communities."
On Election Day last year, Adelphi focused its efforts on its community. Its student-athletes spent time with veterans and elementary school students, made toys for dogs, and volunteered at a local farm museum. Among this year's planned activities for Nov. 8, Adelphi's Student-Athlete Advisory Committee is hosting a dodgeball tournament to raise money for Morgan's Message, a foundation focused on mental health for student-athletes. All of these efforts align with Division II's philosophy to prioritize community engagement and Division II SAAC's focus on empowering the Total Package Student-Athlete.
"This legislation provides an opportunity for the students to focus on giving back to the community around them for at least that day," said Danny McCabe, director of athletics at Adelphi. "By dedicating a day for civic engagement, our students are able to meet and assist various folks in our community while also making the world around them a better place.
"I hope that the giving back and the community partnerships that take place on this day are just the beginning. I hope that this day leads to lifelong community service for our students and staff."
Steve Murray, commissioner of the PSAC, echoed McCabe. While Nov. 8's activities across different conferences and schools may not be life-changing by themselves, they're a start to a bigger goal.
"The conversation on our task force is now that we've done it once, it becomes easier to do a little bit more because we did that last year, so let's do the next thing," Murray said.
"I hope it becomes something that's important to Division II within our platform of making a difference," Ruppert added. "I hope we can get there with an understanding that this is so much more than a day off from sports."