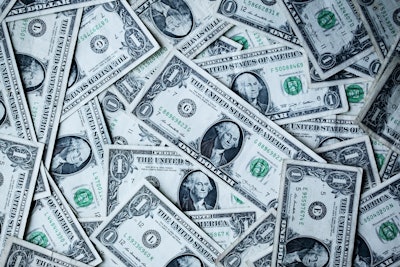 The Southeastern Conference has fined Louisiana State University because fans rushed the field after the Tigers beat Ole Miss in Tiger Stadium in Birmingham, Ala.
Saturday's $250,000 fine marks LSU's third violation of the SEC's access to competition area rule. LSU was fined $100,000 in 2018 after fans rushed the field when the No. 13 Tigers beat No. 2 Georgia, the Times-Picayune/The New Orleans Advocate reported.
SEC imposes fines for violations across all sports, a policy that started in 2004. The first offense incurs a $50,000 fine. After the third offense, any subsequent penalties come with a $250,000 fine.
The LSU student section emptied onto the field within a few minutes of the game ending, the Advocate reported. They encircled LSU players returning to the locker room and sang with the band. The crowd eventually covered half the field. Some fans from other parts of the stadium also came onto the field.
The 45-20 win Saturday brought LSU back into the rankings at No. 18.
Tennessee was fined $100,000 for the postgame celebration of a win over No. 6 Alabama a week earlier.