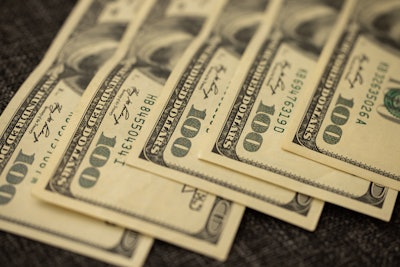 Two more states announced this week that high school athletes will be free to pursue name, image and likeness deals, bringing the total number of states to do so to at least 20.
As reported by the Pittsburgh Post-Gazette, the Pennsylvania Interscholastic Athletic Association board of directors passed its NIL rule Wednesday on a third and final reading by a vote of 26-4. The rule took effect immediately.
But, as Mike White reported, the PIAA's NIL rule has many stipulations. "For example, it must not be used 'as an incentive for enrollment decisions or membership on a team.' Also, no school, coach, booster clubs, collectives, administrators or alumni may arrange or pay for a student's NIL deal. And a student is not permitted to use a PIAA school, team name, nicknames or logos in their NIL deals. A student also can't promote anything endorsing adult entertainment products, alcohol products, casinos or gambling operations, tobacco or electronic smoking products, prescription pharmaceuticals or weapons, firearms and ammunition.' "
The Tennessee Secondary School Athletic Association opened the NIL door a day later.
As reported by The Chattanooga Times Free Press, the association's 12-member legislative council ,voted unanimously in favor of the rule change during a scheduled meeting.
"According to the way the new rule is written, student-athletes statewide can immediately begin receiving payment for instructional services (i.e. lessons) as well as for activities not related to performance, provided they are carried out in a manner that does not suggest the endorsement or sponsorship of their school," Stephen Hargis reported. "The student-athlete's activities for which they are compensated may not include an image or likeness of the student in a uniform or other clothing or gear depicting the name or logo of the TSSAA member school that the student is attending or has attended."
First-year TSSAA executive director Mark Reeves said he learned from high school association directors in states that do not currently allow student-athletes to profit from NIL deals have had lawsuits brought against them, according to the Times Free Press.
"It was more than likely that litigation would've come into play, potentially," Reeves said when asked what prompted the major rules change. "We've seen already in some other states where high school students have challenged their state where NIL was not permitted.
"We felt like we at least needed to bring this up to see if the council wanted to rule on it. Once they did, it at least gives our organization some control or ability to amend it or tweak it.
"What this does is the association makes it clear that they don't want the (member) schools to be represented in any opportunities kids have to make money. We don't want references to schools in these types of opportunities where kids can potentially make money. This gives the membership the opportunity to say that from the get-go."
According to the Post-Gazette, PIAA executive director Bob Lombardi expects very few athletes in the state to get NIL deals and said, "I think passing it was a good thing. I think the rule is well crafted for people to hopefully protect the students and families from making a mistake. We join, I think, 18 or 19 other states in having an NIL rule, and other states are considering it, too.
"The biggest concern is the unknown. That's my opinion. You don't know who is sometimes making a deal from a company's side. We've heard from other states where a company comes in and is above board with everything. Then, we hear from colleges about how it's the wild, wild west. But I don't think you'll see a ton of high school athletes in Pennsylvania getting these deals. It will be only a select few, I think."