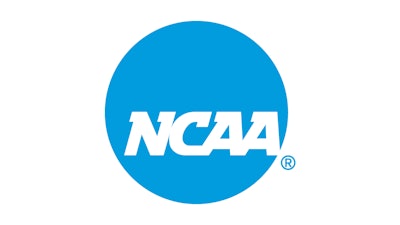 The NCAA is reportedly investigating the Michigan football program for alleged violations during the 2019 COVID-19 recruiting dead period.
Multiple outlets reported that the violations include impermissible contact with recruits during the NCAA-mandated dead, as well as the use of a defensive analyst for on-field coaching activities.
Head coach Jim Harbaugh, who reiterated his intentions to stay at Michigan Thursday, is also under scrutiny by the NCAA for obstructing its investigation into the alleged violations.
Michigan has not yet received notice of the allegations, but ESPN reported that the NCAA could officially inform the school of its inquiry in the coming days.
Most of the violations are minor Level II infractions, but sources told ESPN that the investigation also includes a more serious Level I violation, namely that Harbaugh did not comply with or misled NCAA investigators.
The news comes as Harbaugh panned reports suggesting of a potential return to the NFL. Harbaugh has recently been connected to the Carolina Panthers.
"As I stated in December, while no one knows what the future holds, I expect that I will be enthusiastically coaching Michigan in 2023," Harbaugh said in a statement. "I have spoken with [university] president Santa Ono and athletic director Warde Manuel and appreciate their support of me and our program."
Harbaugh is 74-25 at Michigan, which lost to TCU on Saturday in the CFP semifinal at the Fiesta Bowl. Prior to Michigan, Harbaugh coached the San Francisco 49ers from 2011 to 2014, going 44-19 with a Super Bowl XLVII appearance and three consecutive NFC championship game appearances.