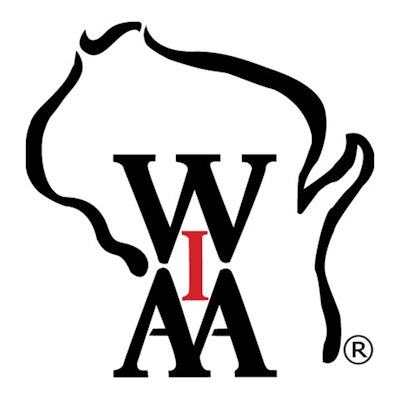 A foreign exchange student at a Wisconsin high school was told she will not be able to compete as a varsity gymnast due to organization guidelines.
Ana Glineur, 18, is from Belgium and is currently attending Nathan Hale High School, where she recently made the varsity gymnastics team.
"She placed first all-around, and then she placed in all four events," Amanda King, Glineur's host mom, told the local Fox affiliate.
After competing in three meets, the Nathan Hale athletic director told her she could not compete, as she was in violation of the Wisconsin Interscholastic Athletic Association's guidelines for foreign exchange students.
Serafina Scholl with Asse International, Glineur's exchange program, said she disagrees.
"(She) was told three weeks into her program that she could not participate on varsity because she is a 'direct placement,'" Scholl said.
School said Amanda King knew Glineur's sister 16 years ago, but only family relatives are defined as direct placement. Scholl also said the athletic director filed paperwork late.
"He wrote a couple emails, but there was no official appeal to send her through the official appeal process," said Scholl. "Now we have to backtrack to get her in."
The WIAA told Fox that any student wanting to appeal a ruling must go through the school. The school's athletic director said they wanted a different outcome, but respects the WIAA ruling.
"I was disappointed. Really disappointed," Glineur said.
Ana's teammates haven't given up the fight. They've started an online petition that has already garnered more than 2,600 signatures.
Below are statements on the matter from WIAA and Nathan Hale athletic director Greg Lucas:
Statement from WIAA on violation of Section 4 – Foreign Exchange Students:
"For students who are "directly placed" through an exchange program, students who are placed through an exchange program not affiliated with CSIET, or students who will not be in attendance for at least one complete semester from start to finish, eligibility will be limited to nonvarsity competition."
Statement from Nathan Hale Athletic Director Greg Lucas:
"We appreciate the support that our foreign exchange student has received from the gymnastic team and others. As a school and district we also support her. While we were hoping for a different outcome from the WIAA regarding her eligibility, we understand that these eligibility rules are membership driven for the good of all schools in the WIAA"