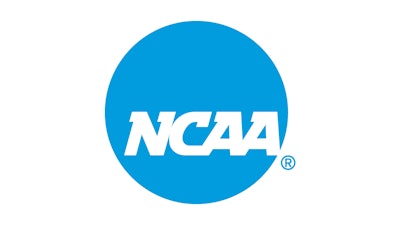 The Division I Committee on Academics met this week in Indianapolis and voted to resume normal Academic Performance Program operations after portions were suspended due to the COVID-19 pandemic. This means program penalties and the possible loss of access to postseason competition will resume based on the four-year-cohort scores released in spring 2024.
The committee conducted a comprehensive review of the program over the past nine months.
The review team, established in 2021, included representation from outside the committee. Throughout the process, the review team heard from numerous and diverse representatives from the membership about the overwhelmingly positive impact of the program.
"We strongly believe in the value of the Academic Performance Program, and after an extensive review, we confirmed that the model is effective in promoting an atmosphere of academic excellence and success," said Jessica Kumke, associate commissioner of governance, compliance and legal strategies at the Horizon League and co-chair of the review team.
The restart will include a four-year average of Academic Progress Rate data from 2019-20 through 2022-23. The minimum score for each team to avoid penalties and to be eligible for postseason competition remains 930. The return to normal operations will include the public recognition of high-performing teams.
Teams that score below the benchmark will face penalties that encourage an increased emphasis on academics. Penalties and the loss of access to postseason competition will be announced in spring 2024, and both will be imposed in 2024-25.
The committee agreed on the need for enhanced educational efforts to ensure all schools are aware of the resources available to help them achieve and maintain an APR of at least 930, which equates to a Graduation Success Rate of about 50%.
"Some teams encounter difficulties with achieving a 930 due to various challenges on campus, but we have resources and programs in place to offer academic support," said Robert Davies, committee chair and president of Central Michigan University. "It is important for us to help educate schools about these resources, and we strongly believe in the value of Accelerating Academic Success Program grants for limited-resource institutions to help teams achieve academic success."
The committee also discussed a referral from the Board of Directors to examine progress-toward-degree requirements for transfer student-athletes. The committee agreed that student-athletes should have to meet all such requirements, including percentage-of-degree benchmarks, at their previous school to become immediately eligible for competition. This endorsement will move to the Division I Council for final consideration.
The Committee on Academics will meet again May 8-9 in Indianapolis.