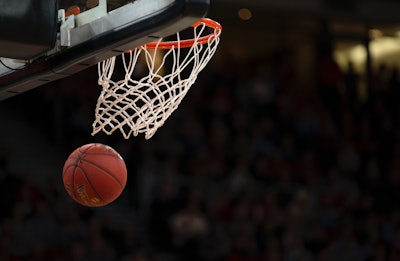 Two Wisconsin high schools are investigating claims of racist behavior during a boy's basketball game Friday night.
Beloit Memorial High School alleges they found racist messages in the visitors' locker room at Muskego High School, including swastikas and the n-word.
According to WTMJ, the parent of one of the Beloit athletes also alleges he heard monkey noises and racist words from the student section. Other parents took video of Muskego students wearing black face masks, tank tops, and racist outfits.
Beloit head coach Todd Marks said he felt unsettled during the game, but wasn't aware of the racist writing in the locker room until after the game. If he had been, Marks said he would not have allowed the game to continue. Beloit players and families said they left the game disturbed by the behavior they experienced at Muskego.
"Muskego High School was not a safe environment for our children or our families," said parent Rick Daniels.
"We love our kids and to see them have to face that breaks my heart to see what they had to deal with. We stand together in solidarity against what our kids and community had to face," said Beloit head coach, Marks.
Kevin Zimmermann, member of the Muskego-Norway School Board, said in a statement that the behavior "doesn't reflect the district of Muskego-Norway, and also the City of Muskego."
Muskego-Norway is now conducting an investigation into the matter.
"I want it to actually change because usually things like this people see it and they don't do anything about it. I just want people to see and start changing," said DeCarlos Nora, a senior basketball player at Beloit Memorial High school.