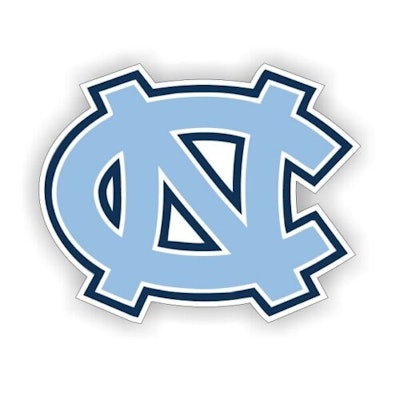 University of North Carolina athletic director Bubba Cunningham has lent his voice to recent calls for the Atlantic Coast Conference to give a larger portion of its revenue to select schools moving forward.
In going public with his position, Cunningham joins contemporaries at Florida State and Clemson in arguing that these schools deserve a bigger slice of the ACC revenue pie than other league members.
"Equal distribution was very appropriate, particularly when you had eight schools in your league," Cunningham said on a radio show Tuesday, as reported by 247 Sports. "As your league expands, the footprint expands, the number of sports that you offer differs, the overall value to the league and its media markets is different, and I think some of us are starting to suggest we need to re-examine that and take a look at where is the value and how do we distribute the money differently so that we can ensure the teams that want to invest the most, the schools that want to invest the most will be rewarded for that investment. That discussion is just beginning."
Related: Florida State to ACC on Revenue: 'Something Has to Change'
Officials at FSU and Clemson are unhappy with the ACC's current revenue-distribution model for football, prompting both to consider exiting the 14-team league.
According to Brad Crawford of 247 Sports, the ACC is locked in its current TV deal until 2036. Recent lucrative deals for the Big Ten, SEC and Big 12 are considerably more than the ACC's current contract. Unless something changes, the ACC is at risk of setting three of its marquee brands defect for greener pastures.
"I'm not sure you're going to satisfy everyone with a differential payout," Cunningham said. "In fact, I'm relatively confident you're not going to satisfy anyone. Because some aren't going to think they have enough and others feel like they took an unnecessary haircut."
FSU currently represents 70 percent more viewers than the ACC average, and Clemson's not far behind, Crawford reported. The numbers show that FSU and Clemson represent 51 percent of all 4 million viewers as ACC football games from 2014 through 2022.
ACC commissioner Jim Phillips said ahead of the 2022 football season that his office could divide revenue based on several different factors, including athletic success.