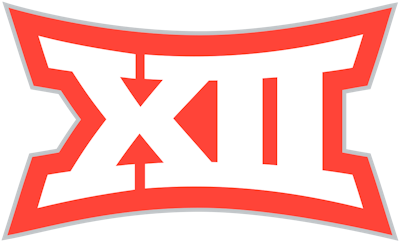 The Big 12 Conference announced Wednesday that it will host one league-wide scouting event in place of the traditional 14 individual campus pro days in the lead-up to the 2024 NFL draft.
As reported by Richard Johnson of Sports Illustrated, the event will be held at The Star, the Dallas Cowboys' training complex. It will be closed to the public, while still offering fan fest events, as well as a job fair and networking opportunities for football players with members of the Big 12 business advisory board.
"The Big 12 seems likely to continue to be aggressive in finding ways to challenge the status quo," Johnson wrote. "Whether or not you think co-branding with a streetwear brand or a new anthem surrounding the men's basketball tournament is cringey, it is something, and it's clear commissioner Brett Yormark and the league are going to continue to try to spice up and reimagine mundane events. Shaquille O'Neal performed as DJ Diesel during the men's basketball tournament, for instance. Moves like this are sorely needed in a league that will undergo a major identity shift once its whales, Texas and Oklahoma, leave next summer."
As for the pro day event, which amounts to a mini version of the NFL combine held annually in Indianapolis since 1987, Johnson feels it could serve as a future model for smaller conferences.
But the logistics for the Big 12 event could still prove daunting. If each school is able to send around 12 players, which is the approximate number that typically work out at a regular on-campus pro day, roughly 175 athletes, or around half of the total who attend the NFL combine each year, will descend on The Star in Dallas — each needing to be efficiently tested mentally and physically.
There are other challenges, according to Johnson. "If the number is capped per school, how it's viewed will vary," he wrote. "Some of the value from on-campus pro days lies in finding diamonds in the rough who scouts notice, then circle back with in addition to invaluable face time with coaches and school personnel to further dig in on potential character concerns. Local players who may not have played at a big school are also typically permitted to work out. But it also can help decrease waste for players who, frankly, don't have a prayer of getting selected. How the league walks that line will be interesting to keep tabs on in the lead-up to it."
Moreover, some athletes have preferred the familiar surroundings of on-campus pro days to the media crush of the NFL combine, Johnson noted, bringing into question how athletes (and their representation) will view the Big 12's consolidation efforts.