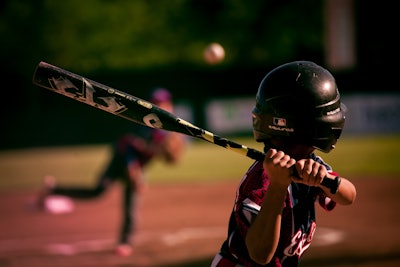 File Photo/Unsplash
Three Republican lawmakers in North Carolina are proposing that youth sports in the state eliminate trophies given out for participation.
Sens. Tim Moffitt, Bobby Hanig and Eddie Settle are the primary sponsors of Senate Bill 430, filed Thursday, that if passed would prohibit local youth sports leagues from awarding participation trophies, WRAL-TV reports.
The "Eliminate Participation Trophies" bill would require awards to be "based on identified performance achievements" rather than solely participation in sports "or other youth recreation activities."
The bill hasn't yet been up for a vote, and it needs to pass both chambers of the General Assembly and be signed by Gov. Roy Cooper in order to become law., the Asheville Citizen Times reported.
The bill would be applicable to any youth sports or youth recreation activities that are "operated under the authority of a local government." So local town or city leagues would be barred from awarding trophies to 6-year-olds unless they are based on "performance achievements."
WRAL-TV reported that Senate leader Phil Berger, a Rockingham County Republican, declined comment on the bill when asked by reporters Thursday.
A message left by WRAL-TV staff at bill sponsor Moffitt's legislative office was not immediately returned.
Moffitt, a Republican who represents Henderson, Polk and Rutherford counties, also proposed legislation this session to allow Polk County to prohibit or restrict the use of skateboards on public streets in the county.
State Rep. Deb Butler, D-Wilmington, was quick with her outrage against the proposed bill, the Citizen Times reported.
"We're talking about children, not competitive athletics," Butler said. "Competition is fine, and acknowledging who ran the fastest or threw the ball the farthest is all good. But why in the world wouldn't be want everyone to have that sense of community and belonging. It's preposterous and a colossal waste of time."
Butler said it didn't make sense for a government to seek limits on activities that strive to empower and help children develop confidence and wellbeing during what can be challenging times.
The General Assembly has taken on a more prominent role in the state's sports landscape in recent years, as reported by the Citizen Times. In 2021, the state passed a bill creating a panel overseeing the North Carolina High School Sports Association, which runs athletics at the state's public high schools.
According to a WBTV-TV report, Bill Larkin has coached youth sports in Matthews for three years, and told the news station that there's no harm in rewarding kids for participating in sports.
"Depending on the personalities involved a participation trophy can be very meaningful," Larkin said. "If that keeps them coming back to the sport, I think that's worth it."
Meanwhile other coaches like Michael Keith said handing out awards for simply showing up does more harm than good in youth sports.
"Life lessons. They need to know that not everything is given to them in life," Keith told WBTV-TV. "That they need to earn something."
Regardless of where they stand on the issue, both coaches agree that the world of kids athletics is not where the state's government should be focusing its efforts.
"I would encourage them to channel that passion into other areas that the government really belongs in, and not youth sports," Larkin said.