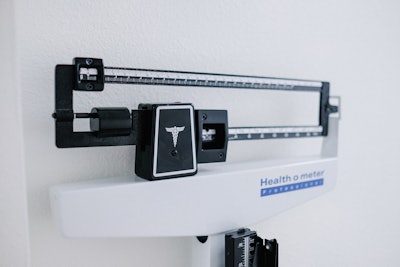 New research has revealed that the pandemic has led to an obesity problem for the military.
According to the Associated Press, obesity in the U.S. military surged during the pandemic. In the Army alone, nearly 10,000 active duty soldiers developed obesity between February 2019 and June 2021, pushing the rate to nearly a quarter of the troops studied. Increases were also seen in the U.S. Navy and the Marines, too.
"The Army and the other services need to focus on how to bring the forces back to fitness," said Tracey Perez Koehlmoos, director of the Center for Health Services Research at the Uniformed Services University in Bethesda, Maryland, who led the research.
Overweight troops have a big impact on the military's bottom line. According to federal research, the military loses more than 650,000 workdays each year because of obesity related health issues, and the costs exceed $1.5 billion for current and former service members and their families.
Marine Corps Brigadier General Stephen Cheney, who co-authored a report on the problem, told the AP that the problem demands urgent action.
"The numbers have not gotten better," Cheney said in a November webinar held by the American Security Project, a nonprofit think tank. "They are just getting worse and worse and worse."

Prospective troops are also weighing heavy, and as such are leaving the military short of its recruiting goals. In 2022, the Army failed to make its recruiting goal for the first time, falling short by 15,000 recruits. The AP contends that's largely because 75 percent of Americans aged 17 to 24 are not eligible for military service for many reason, but the biggest individual disqualifier is being overweight, as it affects 1 in 10 potential recruits.
"It is devastating. We have a dramatic national security problem," Cheney said.
Koehlmoos' research analyzed medical records for all active duty Army soldiers in the Military Health System Data Repository with complete medical records before the pandemic from February 2019 to January 2020, and during the crisis from September 2020 to June 2021. Of those 200,000 soldiers with complete medical records , 27 percent who were healthy before the pandemic became overweight. And nearly 16 percent of those who were previously overweight became obese. Before the pandemic, about 18 percent of the soldiers were obese; by 2021, it grew to 23 percent.