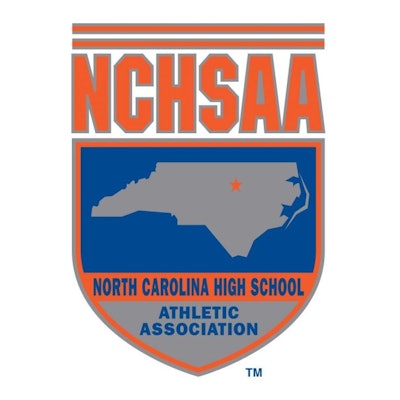 Separate bills introduced in North Carolina's Senate look to blunt a new policy adopted by the North Carolina High School Athletic Association earlier this month that will allow high school athletes to enter into name, image and likeness deals, effective July 1.
As reported by The Carolina Journal, SB 636 — "School Athletic Transparency" — passed the Senate across party lines with a 30-20 vote supported by Senate Republicans. If passed, the bill would grant the State Board of Education additional authority to supersede high school athletic policies involving public schools.
It states that "The State Board of Education shall adopt rules governing high school interscholastic athletic activities conducted by public school units," including "Student amateur status requirements" and "rules related to use of a student's name, image and likeness"
The reasoning for this reclamation of authority for the State Board of Education, according to Primary sponsor Senator Vickie Sawyer, R-Iredell, was that under her view, the NCHSAA has been running unchecked for roughly 20 years.
SB 574 — "Authorize NIL Agency Contracts" — passed the Senate unanimously late last month, the Journal reported. The bill authorizes and regulates the way agents need to conduct themselves around student clients, as well as outlines how contracts need to be written.
For example, large boldface type in capital letter warnings need to appear somewhere near the signature line, telling the athlete that they will lose their eligibility to compete as a student-athlete once he/she signs this contract. Alongside this is also the notice to consult with your institution of higher learning about your contract, as well as telling the athlete and their agent that they have 72 hours for both of them to consult the athletic director.
Prohibited conduct on the part of the agent includes such actions as:
"Furnishing anything of value to a student-athlete before the student-athlete enters into the agency contract"
"Furnishing anything of value to any individual other than the student-athlete or another registered athlete agent"
Initiating "contact with a student-athlete unless the athlete agent is registered."
The goal of SB 574, according to one of its primary sponsors, Republican senator Steve Jarvis, is to "simplify and standardize the guidelines that are in place for collegiate athletes and apply them fairly to high school athletes in North Carolina."
According to Kevin Garcia-Galindo of the Journal, NCHSAA commissioner Que Tucker says SB 574 doesn't even apply to the association's new policy.
"The policy that our board of directors passed does not allow an agent," Tucker said. "Our policy is designed to give high school athletes some structure and guidance."
The NCHSAA's NIL policy does allow for students to sign NIL contracts without having to break away from their high school athletics teams. It also contains certain guardrails to protect schools from using their ability to facilitate NIL contracts to recruit or encourage enrollment. Additionally, it says that school employees and coaches cannot act as a student's agent or marketing representative, Garcia-Galindo reported
As for SB 636, Tucker gave public comment on the House floor assuring everyone that everyone of the questions raised by bill sponsors could be answered if given more time than the two minutes she was allotted. Additionally, she tried to reassure representatives that NCHSAA was both capable of making decisions on high school athletics, with a long track record of doing so.
"We have been in existence for over 100 years, and during that time we have prided ourselves on doing what has been stated, what is in the best interest of students," Tucker said. "My mom was a public school teacher, and she would demand nothing less than we do what is in the best interest of everybody."