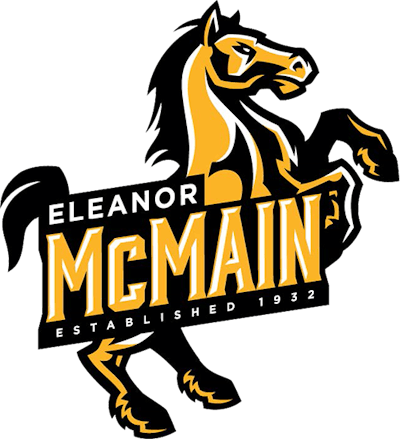 For reasons not made public, the Louisiana High School Athletic Association has placed the entire athletic department at Eleanor McMain Secondary School under restrictive probation, denying the charter school's football and boys' soccer teams their 2023-24 seasons.
All other teams, including a boys' basketball program that won a state title in 2021, will be ineligible for next year's playoffs.
As reported by the New Orleans Times-Picayune, McMain athletic director Brandon Walters said the LHSAA made its ruling in March but declined to say why. As a private organization, the LHSAA does not typically provide documentation or issue public statements regarding rulings.
According to Picayune staff writer Christopher Dabe, McMain, located in Uptown New Orleans, had nine football games over the past two seasons recorded as forfeit losses, according to the LHSAA website. Player eligibility rulings are a common reason for forfeitures.
"I don't want to get too deep in the weeds with this," said Walters, who was not employed by the school when the findings that led to the ruling occurred. "(The LHSAA) said kids played illegally. Some kids that weren't registered properly."
Hired by the school in January to coach football, Walters became the athletic director in March. Previous athletic director Darren Riley coached the final five games of an 0-10 season last year after former coach Shan Williams stepped down. The three forfeitures last season covered the first three games with Riley as coach.
Walters planned to have up to 16 seniors on his roster this season, including one student who transferred from outside the parish before his junior season and waited a full year to become eligible. McMain football players have gathered daily after school to work out, Dabe reported.
"We're still training and lifting and conditioning through the afternoon," said Walters, who previously coached at West St. John and won a state championship in 2017. "We're preparing for when it's our time to play ball."
Some families have chosen instead to enroll their children at other schools, where athletic eligibility might not be determined until after a hardship hearing in front of six LHSAA executive committee members, according to Dabe.