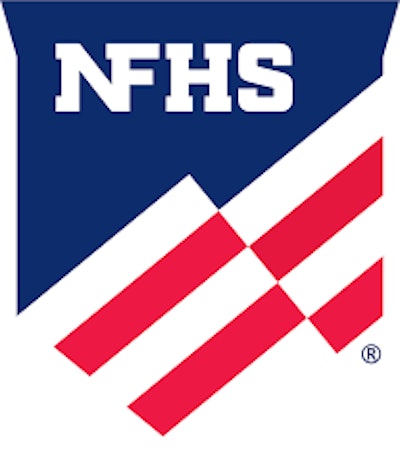 The positive life lessons learned through education-based athletics and performing arts within our nation's high schools have been documented time and time again: Teamwork . . . Fair Play . . . Self-Discipline . . . Self-Confidence . . . Hard Work.
Studies have also shown that students involved in school-based activity programs have better attendance records and lower dropout rates than students not involved in sports and performing arts. And the necessity of these programs became even more apparent when many schools were forced to implement virtual learning during the pandemic.
The message that has not been shared as frequently is that these same activity programs – sports, music, speech, debate, theatre and other activities – are just as crucial to be in place in our nation's junior high schools and middle schools. In addition to the 19,500-plus high schools in the United States, it is estimated that there are another 15,000 middle schools and junior high schools.
Unfortunately, the infrastructure for sports and arts programs at the middle school level is not as organized as it is in grades 9-12. And before kids move from elementary to middle school and opt for non-school sports exclusively in order to play and travel more, efforts should be made by school districts to provide funds and personnel to establish education-based activities in middle schools that are aligned with high school programs.
And the need today is perhaps greater than ever to have these opportunities in place at the middle school level as students leave elementary school and begin the process of becoming teenagers and then adults. Sports and arts programs, along with teacher-coaches who develop and lead these activities, can be stable and positive influences for students at this crucial stage in life.
In the process of developing activity programs in middle schools, alignment with their high school's sports and performing arts programs is important. In the May 2023 issue of High School Today, Rhonda Farney, the nation's winningest high school girls basketball coach in the country from Georgetown, Texas, shared a few strategies for aligning a district's middle school and high school programs.
"A successful sports program from middle school through high school requires a cohesive approach that focuses on skill development, teamwork and the creation of a positive culture," Farney said. "The program must be sustainable, requiring the buy-in of multiple people. By creating a program that is integrated, sustainable and successful, students can develop their physical abilities and social skills, and achieve their full potential."
About one-half of the NFHS member state associations offer some level of services for middle school programs, and the NFHS continues to provide more resources for state associations and schools.
The NFHS Middle School Committee, chaired by Bill Faflick, executive director of the Kansas State High School Activities Association, was started a couple of years ago and meets annually. And in April, the NFHS launched "Middle School Coaching" as a new online education course on the NFHS Learning Center (www.NFHSLearn.com).
"Middle School Coaching" is designed as a counterpart to "Fundamentals of Coaching" – the flagship course for high school coaches that was first course ever launched through the Learning Center in 2007. Coaches focused on the true mission of education-based school activities is even more crucial at the middle school level, and this course helps individuals balance the numerous factors in running an efficient middle school activities program.
While much of the messaging the past few years has focused on the need for more officials in middle school and high school sports, that need for human resources extends to coaches as well – coaches who are committed to developing "task-involved" students rather than those who are "ego-involved."
Another tool to help schools initiate middle school activities is the NFHS Middle School Newsletter, which was launched this past April and conveys our hope for developing life-changing programs in middle schools nationwide:
"The NFHS believes that an understanding of the unique physical, psychological, emotional and developmental needs of all middle-level age student participants should drive all aspects of middle-level interscholastic activities. We believe middle-level education-based activity programs exist to connect students to the fabric and culture of the school which leads to academic and lifelong success."
The first issue contains tools for dealing with unsportsmanlike behavior, resources for Unified Sports tools at the middle school level, videos to share at parents meetings and resources for Performing Arts at the middle level.
Students in middle schools are entering a challenging time in life and they need positive outlets such as sports and performing arts in an educational setting. We encourage more school districts to allocate the necessary funds to make these programs available.
Dr. Karissa L. Niehoff is in her fifth year as chief executive officer of the National Federation of State High School Associations (NFHS) in Indianapolis, Indiana.