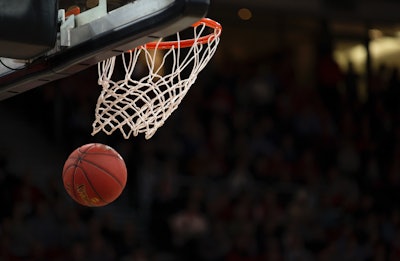 The NCAA has announced the creation of the Women's Basketball Invitation Tournament. The 32-team postseason tournament, which will be owned and funded by the NCAA, will be held annually beginning in 2024.
With the addition of the WBIT, 100 postseason NCAA-funded opportunities will be available for Division I women's basketball teams, equal to that of men's basketball through its two events (the 68-team championship and 32-team National Invitation Tournament). Details about the tournament's format — including the selection process, bracketing principles and host sites — will be released later.
"Women's basketball is at an all-time high with records being set for national championship and Final Four viewership, and the tournament was the most viewed since 2009," said Jamie Boggs, chair of the Division I Women's Basketball Oversight Committee and vice president of athletics for Grand Canyon. "This tournament will create an additional NCAA-funded postseason opportunity for women's basketball, and it comes at a time when we are seeing tremendous growth in popularity for women's basketball."
The NCAA also released branding for the tournament, which continues to highlight orange in alignment with other NCAA women's basketball branding, including the March Madness logo. The WBIT logo — which is inspired by a backboard and net — also will feature blue to tie in to the NCAA's primary branding.
Later this summer, the NCAA will identify a selection committee, comprising women's basketball stakeholders and NCAA members, to administer the WBIT.
As for the future of the Women's National Invitation Tournament, launched in 1998, the WNIT released the following statement Monday:
Amidst the news of the NCAA launching the new 32-team Women's Basketball Invitation Tournament (WBIT), the WNIT will continue to be a thriving postseason tournament featuring 48 teams starting in 2024.
The WNIT has consistently demonstrated its unwavering commitment to women's basketball and its dedication to promoting the sport's growth and development. With a rich history spanning 25 years, the WNIT's primary motive has always been to prioritize what is best for women's basketball, and that unwavering dedication will continue to guide its operations.
As the tournament moves forward, its commitment to providing a platform for teams and athletes to showcase their skills, fostering competition, and advancing the women's game will remain unchanged, ensuring a bright and promising future for women's basketball at the collegiate level.
Details on the new 48-team format will be announced at a later date.
Statement on the future of the Postseason WNIT. pic.twitter.com/5iwlEtzSex

— WNIT (@WomensNIT) July 17, 2023