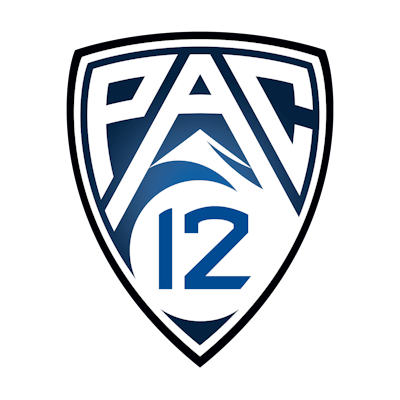 With the Pac-12 reportedly reduced to just four remaining member schools, possibly signaling the end of its 108-year run as a major collegiate conference, the familiar landscape of collegiate athletics appears changed forever.
Not everyone is happy about it, and many think the wellbeing of student-athletes is being lost in the shuffle.
During Alabama's annual preseason Media Day press conference, head football coach Nick Saban, one of the loudest voices in all of college football, called the recent moves "sad", bemoaning the loss of many loved traditions and rivalries.
"Whether it's good, bad or indifferent for college football — I guess you have to define what is good and bad for college football," Saban said, according to Alabama's website. "So, I think one thing I would just hope that we would keep in mind in all the choices and decisions we make relative to what we do in college athletics is the student-athlete.
"They're here to get an education and try to help them develop careers on and off the field. And hopefully, some of the choices and decisions that we make for college athletics in the future will impact them in a positive way. And I hope that we can keep that as a priority in terms of whatever we decide to do in the future with college football and college athletics".
Saban's comments come as collegiate tectonics shifted violently over the weekend with announcements that Washington and Oregon will join USC and UCLA in leaving for the Big Ten, while Arizona, Arizona State and Utah will join fellow Pac-12 defector Colorado in the Big 12, both beginning in 2024. That leaves the Pac-12 with remaining member schools Oregon State, Washington State, California and Stanford.
Missouri head football coach Eli Drinkwitz echoed Saban's comments as they pertain to how student-athletes will be impacted by the changes.
"Look, my question is, did we count the cost?" Drinkwitz told the St. Louis Post-Dispatch. "I'm not talking about a financial cost. I'm talking about did we count the cost for the student-athletes involved in this decision? What cost is it to those student-athletes? We're talking about a football decision — they based it off football — but what about softball and baseball [teams] who have to travel cross-country? Do we ask about the cost of them? Do we know what the No. 1 indicator or symptom or cause of mental health is? It's lack of rest and sleep.
"Traveling in those baseball/softball games, those people, they travel commercial, and they get done playing at 4 [p.m.] They got to go to the airport, they come back, it's 3 or 4 in the morning. They got to go to class. I mean, did we ask any of them? Are we going to look back?"
Drinkwitz compared the handling of conference realignment to how the introduction of NIL was handled.
"Because then we're asking them to go out on their own to get NIL," he said. "We didn't say we're going to revenue share. We're not saying they're getting a piece of it. So, that's the thing that's bothering me right now in this whole situation is we keep trying to limit what the student-athlete can do, but then we act on our own. And everybody's got their own reasons. And I'm not questioning those. I'm saying as a collective group have we asked ourselves what's it going to cost the student-athletes?"
Washington State football coach Jake Dickert openly wondered about the impact of massive broadcasting contracts on college sports.
"Not a single player has asked me one time about it. It hasn't," Dickert said Thursday. "It's one of those things where we have to control what we can control. It's amazing to me. The old question, 'How long would it take TV money to destroy college football?' Maybe we're here. To think even remotely, five years ago, the Pac-12 would be in this position, it's unthinkable to think that we're here today.
"And to think that local rivalries are at risk and fans driving four hours to watch their team play in a road game, and rivalries is at risk, to me is unbelievable. I know our place at the table, but at the end of the day, [the] Pac-12 football and Pac-12 brand, if we stay together, is really strong and we'll have a strong future. I firmly believe in that."
Drinkwitz too questioned the geography of the now sprawling, cross-continent conferences and whether student-athletes would even be able to have their families in the stands at games.
"Man, I love the game. But every game that I coach, I look up in the stands and find my family. I make sure they can be there. Because that's what I'm doing this for. You're talking about volleyball, baseball, softball, track, all those other sports, man," he told the Post-Dispatch. "They don't get they're not fortunate to travel like the way we do [in] football all the time. Football will be fine. Still, did we count the cost of the collateral damage for everybody else? I don't know, only time will tell. But that is my biggest [thought] looking [at] this 24 hours after. I don't think we did."