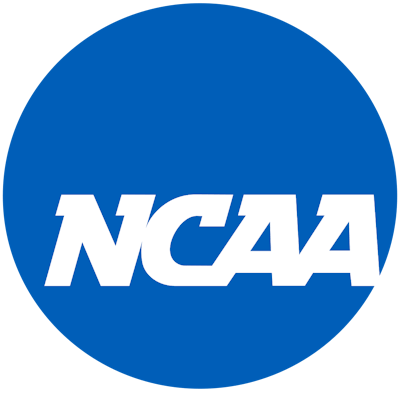 The NCAA on Wednesday released the findings of a survey of campus compliance directors on sports wagering issues they experience. The survey found 27% of autonomy schools had dealt with a sports wagering problem among their athletes or staff within the past year, a substantial increase from a survey in 2019. A similar percentage of autonomy conference compliance administrators said they were aware of athletes on their campus being harassed online or in person by someone with a gambling interest in their games.
NCAA President Charlie Baker commissioned the survey to study how campus administrators perceive various sports wagering trends and what is being done to deliver sports wagering education to their athletes, coaches and others affiliated with athletics at their school.
"Student-athletes are getting harassed by bettors, and billion-dollar ad campaigns are targeting young people across the country. We need all the help we can get, including from regulators and sportsbooks, to protect student-athletes and protect the integrity of the games," Baker said. "The NCAA will use this staff survey data, as well as data from our prior sports betting activities survey of college-age respondents, to make the best tools available to help schools educate student-athletes on how and why to avoid sports betting. Clearly there is more work to do, but this survey will be a big help with all our sports betting efforts."
The survey targeted the senior compliance administrator from each Division I, II and III member school to better understand how the NCAA can support schools in educating student-athletes and staff members about sports wagering. More than 500 completed the survey administered in late July and early August.
"This survey is informative as we continue to develop e-learning and other educational resources related to sports wagering, which will be rolled out to the membership later this year," said Clint Hangebrauck, managing director of enterprise risk management at the NCAA.
Overall, the survey found that some form of sports wagering education is occurring for athletes, coaches and athletics administrators at more than 95% of Division I schools and a majority of Division II and III schools.
Among the schools that provide sports wagering education, the primary focus is on NCAA bylaws, sports wagering terminology, state/national laws and rules about providing inside information related to their team. However, more schools across all three NCAA divisions are also discussing well-being issues, including gambling addiction, than reported doing so in a similar NCAA survey conducted in 2019.
A large number of compliance administrators provided very favorable comments about the NCAA's work with EPIC Risk Management. As part of the NCAA's sports wagering educational strategy, the national office is engaging with EPIC to create a comprehensive and customized sports wagering gambling harm prevention program. Since the first full year of the collaboration with EPIC in 2022, over 20,000 student-athletes, coaches and administrators have attended in-person programming provided by the NCAA.
Across divisions, many compliance administrators cited a desire to obtain additional wagering resources from the NCAA. The national office staff is currently developing educational modules that will become available beginning this fall.
Another resource that many schools are using is integrity monitoring services. These services alert schools to suspicious betting activity on a particular contest that could potentially indicate integrity concerns. Survey results indicated that one-third of autonomy schools are engaged with such service providers directly, and others across Division I are gaining access to such information through their conference office or the NCAA national office.
Sports Wagering Snapshot
20,000+ student-athletes, coaches and administrators reached as part of the NCAA's education efforts with EPIC Risk Management, the largest program of its kind globally.
13,000+ contests monitored through the world's largest global integrity monitoring program.
18,500 officials screened per year.
Network of contacts to prevent and detect integrity concerns includes federal and state law enforcement, gaming commissions, gaming operators, campus administrators and specialized vendors.
Student-athlete reinstatement guideline revision to provide more punitive relief, education and resources to student-athletes.