Professional sports leagues have become accustomed to good news. Oh, there are the occasional black eyes - players in trouble with the law, renegade owners, labor disputes - but the pro realm hasn't had a truly life-or-death struggle on its hands in a number of years. Even in an age of upwardly spiraling ticket prices, most of the established leagues remain exceptionally healthy, no matter what accounting firms hired by the owners say.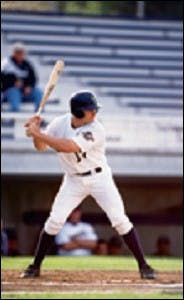 And yet, it just takes a couple of high-profile struggles to put the whole of pro sports into a new light. This does not mean the XFL, which was only a high-profile failure because of its association with NBC. No, there are plenty of indications that pro sports has reached an unsettling turning point. The NBA just finished a season in which attendance and TV ratings dropped in the face of staggering increases in ticket prices and uninspired play. The NHL has failed to capitalize on the popularity of ice and in-line skating nationwide, with ratings and attendance stagnant and most of its remaining Canadian franchises in real financial hardship because of the weakness of the Canadian dollar. Major League Soccer says it has lost $250 million in its five-year history, and continues to have trouble breaking through to a wide audience. And Major League Baseball, at a moment when its attendance is at an all-time high, insists that the cure to its competitive imbalance (if this actually exists) is to shut down several franchises.
Obviously, none of these leagues (with the possible exception of MLS, should its investors tire of red ink) is going to fold up its tents anytime soon. But when you add to these a number of recent shakeups in the minor leagues - which, after all, have for years been pitched as affordable alternatives to the major leagues - it kind of makes you wonder whether professional sports' moment has passed.
Consider these:
• The 56-year-old International Hockey League went belly up in May, with six teams joining the 64-year-old American Hockey League and the other five being shut down. (The IHL, which had 19 teams as recently as four years ago, finished the season with 11 teams.) Teams that didn't make the cut included large markets such as Cleveland (the Lumberjacks had been taken over by the league in mid-season to prevent its owner from folding it), Detroit (Vipers attendance had fallen from 11,566 in 1998-99 to 9,838 in 1999-2000 and 5,122 this past season), Orlando and Cincinnati.
• While the AHL was set to receive the IHL windfall and the informal designation of NHL2, several "established" AHL franchises are said to be in financial trouble and could fold before next season.
• The Western Professional Hockey League and Central Hockey League were at press time considering a merger, this after the five-year-old WPHL lost its sixth team since the 1998-99 season and the nine year-old CHL lost two franchises, Topeka and Border City, during the season just past.
• ABA 2000, a minor basketball league, didn't exactly make it through its first season unscathed, canceling its last six weeks of games (the last game attracted 200 fans to 16,000-seat Kemper Arena in Kansas City). The league had announced in December that it was merging with the year-old International Basketball League, but the deal fell through. A season that started with 14 teams ended (early) with eight.
• The IBL hasn't been immune, either. The owner of one team, the New Mexico Slam, ceased operations this spring but was then told by the league to delay the closing until a suitable buyer could be found. None has yet.
• The 55-year-old Continental Basketball League, which began 2001 as the developmental league affiliate of the NBA, folded in February after the NBA severed its 20-year relationship with the league and announced plans to start up the NBA Developmental League this fall.
Naturally, there is good news to be found among the carnage. The CBL's disastrous loss was the IBL's gain, as the fledgling league quickly picked up five CBL teams to add to its modest total of six. The 19-team Arena Football League began its 15th season this spring with franchises moving up to bigger markets and franchise values moving upward. (Its New Jersey franchise sold for $7 million late last year.) A new midsize market spinoff, Arena Football2, has 28 teams this season.
But the mood in the minors - deflation - can best be summed up by a major glitch that compromised the ABA 2000 playoffs, which took place, remember, six weeks earlier than scheduled. The Kansas City Knights, a team that was credited with an average attendance of 2,800 (that final regular-season game crowd of 200 was announced as 2,034), was beaten 106-105 by the Chicago Skyliners, missing a berth in the championship game by the slimmest of margins. An hour after the game ended, with the arena dark and empty, the official scorekeeper tallying the statistics noticed that the team scores added up to 105-105. It was subsequently discovered that a borderline three-pointer by a Chicago player, ruled on the court as a two-pointer, was credited on the scoreboard as a three.
Oh well, there's always next year. Maybe.