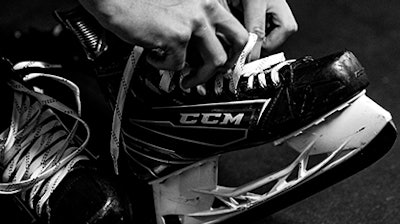 A Wisconsin youth hockey game descended into violence Saturday after a fight broke out in the stands, landing at least two adults in jail.
McFarland police officers were called to the McFarland Community Ice Arena around 9:44 p.m. after a fight involving parents and fans was reported, according to Channel3000.com.
Police said two adults punched a minor in the face during the fight. Both instances involved parents from the visiting Hayward team who punched a teenage fan from McFarland.
Names of the assailants were not reported, but a 42-year-old man and a 41-year-old man were charged with disorderly conduct and physical abuse of a child.
No further information was available.