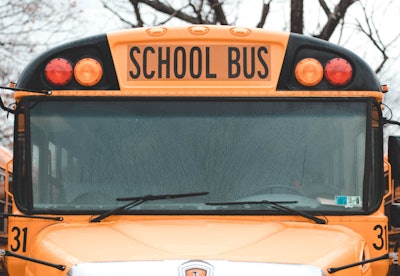 A North Carolina high school athletic director was fired after a student he allowed to move his truck crashed the vehicle into three school buses.
Jason Oxentine, a teach and assistant athletic director at Riverbend Middle School, asked a student to move his truck from the back of the school to front.
While moving the truck, the student lost control of the vehicle and struck three parked school buses. The truck was totaled, according to the Catawba County School District.
According to WSOC-TV, the damage to the school buses will cost approximately $6,750 to repair.
There were two employees on one of the buses at the time of the accident. Neither the employees or the student were hurt.
Oxentine was cited with a traffic violation for giving his keys to a minor. His employment was terminated on Monday.