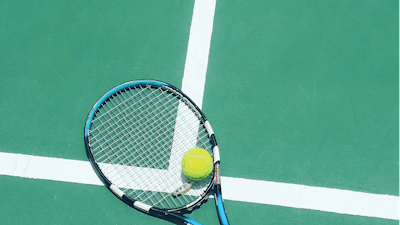 In 2018, Michigan State University agreed to pay $500 million to more than 300 women who were sexually abused by the university's team physician, Larry Nassar. In 2021, the University of Michigan agreed to a $490 million settlement with more than 1,000 former students who said they were sexually abused by UM sports doctor Robert Anderson dating back to the 1960s. While it would be nice to think these were isolated incidents, newspaper headlines across the country chronicle the problems of sexual harassment and abuse of athletes by coaches on an almost daily basis.
Even with the news of such high-profile and public cases, school and athletics administrators still seem willing to stick their heads in the sand when accusations are made involving a popular coach, ignoring not only the physical and emotional damage sexual abuse has on the young athletes, but also the financial and institutional damage sexual abuse lawsuits can have on the entire community. The problem is that sexual predators who prey upon vulnerable young athletes have a way of ingraining themselves into the community to such an extent that when students make accusations against a popular coach, the community often sides with the abuser while shunning the accuser. Failure to take warning signs seriously can have costly consequences, including at the high school level, as illustrated in A.H. v. Tamalpais High School, CIV2001133 (2022).
Grooming and abuse
In 2000, Alex Harrison was a first-year student at Tamalpais High School in Mill Valley, Calif. In the spring of 2001, he joined the Tamalpais High School tennis team, which was led by Normandie Burgos, a popular gym teacher and tennis coach. Burgos immediately began "grooming" Harrison by complimenting his body, spending time alone with him on campus, giving him gifts and even asking about his libido. When Harrison was a sophomore, in 2002, Burgos stuck his hand down the student's boxer shorts and touched his penis.
In November 2002, the Mill Valley Police Department notified the school district of sexual misconduct by Burgos. The police were notified of the sexual misconduct through another Tamalpais student's therapist after the student claimed Burgos made him unzip his pants to take his measurements, then reached down his pants and touched his genitals.
While Burgos admitted he took an "inappropriate" thigh measurement, the school district only gave him a letter of reprimand in December 2002, despite finding his behavior to be careless, highly inappropriate and unjustifiable. In particular, the letter directed Burgos not to engage in similar activities under any circumstances. The letter, however, was never put into Burgos' personnel file, and he was allowed to continue teaching and coaching students.
A few months later — with no supervision of Burgos, and fellow teachers unaware of his past behavior — Burgos began giving Harrison "massages" in his office near the boys' locker room that included stroking his penis. In addition, Burgos continued to administer body fat tests to male students, instructing some of them to remove their clothes so that he could touch intimate parts of their bodies, including their genitals. Harrison claimed that he had a tremendous fear that Burgos would "just rape me."
In early 2005, two male students complained about Burgos' inappropriate body fat tests. The district responded by issuing him a Notice of Unprofessional Conduct and Improvement Plan. After Harrison's doctor notified police, Burgos was arrested in 2006 and charged with lewd and lascivious conduct and sexual battery. In August of that year, the school district placed him on a leave of absence.
At Burgos' trial in 2007, the prosecution alleged crimes perpetrated against two students, including Harrison, but also alleged a pattern of behavior involving five students dating to 2002. Burgos' defense argued that he was not a sexual abuser, but simply a gay man, and that the student had misunderstood his intentions and overreacted. The jury could not reach a unanimous verdict, a mistrial was declared, and the coach was set free. After the trial, dozens of parents petitioned the school district to rehire Burgos. The school district, however, refused to reinstate him and, in fact, fired Burgos in 2008 due to his sexual misconduct with several male students.
Burgos' California teaching credential was revoked in 2011. Unable to work for the school district, Burgos opened his own private tennis academy, the Burgos Tennis Foundation, which became a member of the United States Tennis Association.
Burgos was arrested again in 2014 after a complaint was filed with the USTA. However, he was still allowed to coach until his third arrest in 2017, when he was charged with demanding oral sex from a 14-year-old. When the boy refused, he claimed that Burgos withheld gear and threatened to derail his college prospects. This time, the jury found Burgos guilty, and in 2019, he was convicted of 60 counts of sexual abuse. He is now serving a 255-year prison sentence.
New law for old crimes
In 2020, California passed legislation that would allow sexual abuse victims who have not sought justice to sue institutions for abuse until Jan. 1, 2023, no matter how long ago the abuse occurred. Taking advantage of the new law, Harrison, now in his mid-30s, sued the Tamalpais Union High School District alleging that the district failed to protect him from Burgos even though it knew the coach was engaging in misconduct as early as 2002. If the school district had taken the abuse complaints regarding Burgos seriously — beyond merely letting him off with a warning — Harrison claimed that he would have been spared months of abuse. In May 2022, a Superior Court jury awarded Harrison $10 million.
What can athletics and school administrators learn from the court's decision in A.H. v. Tamalpais High School?
First, administrators should note that California is not the only state in recent years to have temporarily lifted the statute of limitations on survivors of sexual abuse being allowed to sue abusers and institutions. In 2019, New York passed "The Child Victims Act," which extends the statute of limitations for civil claims so that survivors of sexual abuse can file a claim until they are 55 years old.
Second, with the amount of money juries are awarding victims of sexual abuse, athletics and school administrators need to be proactive in protecting minors under their care from sexual abuse. The first step in protecting minors is to ensure that all employees know the proper procedures to promptly file a complaint. Since Title IX requires such an internal procedure, schools that manage all complaints seriously and promptly may avoid civil or criminal litigation.
Finally, once a grievance has been filed or a school has proof of a coach acting inappropriately with one of his or her athletes, the school's athletic director must take the appropriate action and either warn, suspended or dismiss the coach immediately. As seen with Burgos, protecting an abusive coach — whether because of friendship or any positive contribution the coach may make to the school — does not outweigh the negative publicity and potential future legal liability.
This includes protecting the coach by not disclosing to future employers the reason the coach was dismissed. If contacted for a reference, administrators should tell the potential employer the reason the coach left. By disclosing the information, the administrator not only protects the school from potential future liability, but also future athletes from an abusive coach.