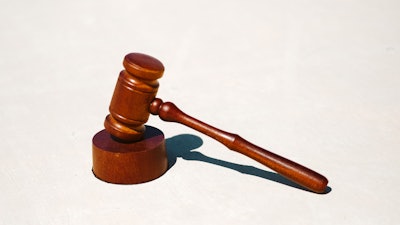 A college football player in Pennsylvania is facing charges that he exposed himself to children outside a fitness center, according to local reports.
CBS-affiliate WTRF-TV reported that Jonathan Wynn, an RMU student and football player allegedly performed sex acts in the parking lot of a local fitness center.
Charges will be filed against an RMU student and football player for allegedly performing sex acts in the parking lot of a local fitness center. https://t.co/lZBoNILJyG

— WPXI (@WPXI) June 21, 2022
Wynn allegedly approached two girls on Pitt's campus earlier this month pretending to need help finding a gas station, but exposed and touched himself while talking to them.
Police were able to use license plate reader technology to track Wynn's blue Mazada to the Robert Morris University campus, where they learned he's a student.
NBC-affiliate WPXI-TV reported that Wynn told a Pitt police officer he was a DoorDash driver so he could "get around" campus.
WTRF-TV also reported that the University of Pittsburgh's police department is investigating a similar incident involving Wynn.
Robert Morris University released a statement saying is "is cooperating with authorities as needed. In accordance with internal policies and federal student privacy laws, we cannot comment on ongoing student matters."
Wynn, from Maryland, is listed as a running back for RMU, WTRF-TV reported.