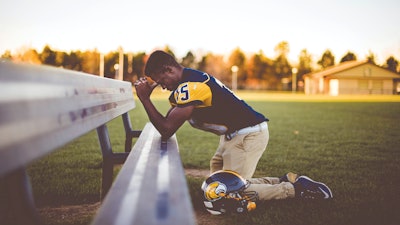 One of the reasons the First Amendment is one of most litigated amendments to the United States Constitution is because of the inherent conflict in the First Amendment's language concerning religion.
The First Amendment states that "Congress shall make no law respecting an establishment of religion." In inserting the language, which is known as the Establishment Clause, Thomas Jefferson intended to erect a wall of separation between church and state. On the other hand, the First Amendment also states that "Congress shall make no law … prohibiting the free exercise [of religion]." This clause, known as the Free Exercise Clause, prohibits Congress or the states from making any law interfering with an individual's right to exercise his or her religious beliefs.
One of the areas the courts have particularly struggled with is the application of the Establishment Clause and the Free Exercise Clause when a public employee attempts to practice his or her personal religion. A good example of this conflict is Kennedy v. Bremerton School District, 2022 U.S. Lexis 3218, which made national headlines earlier this year following a controversial decision by the Supreme Court of the United States.
Log in to view the full article