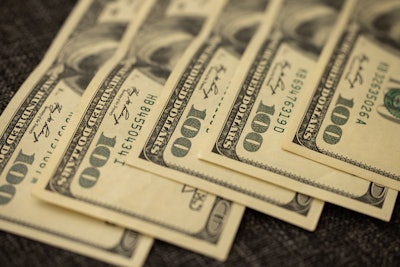 A former athletic director at Atlantic High School in Port Orange, Fla., has been arrested and charged with grand theft, official misconduct and organized scheme to defraud after allegedly collecting stipends meant for coaching work she didn't actually perform.
As reported by The Palm Beach Post, an investigation by The School District of Palm Beach County alleges that Andrea Smith-Thomas, 56, of Delray Beach, stole $4,609.80 from Atlantic High School between March 5, 2019, and March 16, 2020.
She was released later Monday after posting $9,000 bond – $3,000 for each charge.
Smith-Thomas was released from her duties as Atlantic's athletic director and head girls' track coach at the conclusion of the 2021-22 school year and has been working at Village Academy, another district school.
According to CBS affiliate WPEC in West Palm Beach, the arrest report explains that "The athletic director has the responsibility of informing the person in charge of payroll of which staff members will be coaching sports, and in return the coaches are paid coaching supplements."
At Atlantic High School, coaching stipends were entered by the principal's administrative assistant, who "explained she only entered coaching supplements into [the payroll system] when the defendant informed her of who the coaches would be for the upcoming seasons. Coaching supplements were paid three times each year. Notification would be made by various forms of communication; it could be email, phone call, or providing a written list."
The arrest report said the administrative assistant "provided the inspector general's office with documentation," and an officer with the school district police department wrote that Smith-Thomas was paid:
$1,417 on March 5, 2019, for boys' weightlifting,
$603 on March 5, 2019, for girls' lacrosse,
$3,439 on May 14, 2019, for girls' track,
$1,487 on March 16, 2020, for boys' weightlifting,
$1,102.80 on March 16, 2020, for girls' lacrosse, and
$3,611 on May 11, 2020, for girls' track.
According to the arrest report, data entries from the PBCSD payroll system, People Soft, revealed that the payments Smith-Thomas received for coaching boys' weightlifting and girls' lacrosse were erroneous, as former faculty and coaches stated Smith-Thomas "never" served those sports in any coaching capacity, the Post reported.
In total, Smith-Thomas earned $11,659.80 solely from athletic stipends between 2019 and 2020, but was only authorized to receive $7,050.
The administrative assistant at the time, Anna Bell, entered coaching supplements into People Soft at the direction of Smith-Thomas and on behalf of former Atlantic principal Tara Dellegrotti. Dellegrotti, who served Atlantic from 2015 to 2021, said in a sworn statement on April 8, 2022, that she was "not aware" Smith-Thomas received a supplement for being a lacrosse or weightlifting coach.
In a statement, the Palm Beach County School District said, "Ms. Smith-Thomas will be reassigned to a non-student contact position pending the outcome of the criminal case against her and the District's internal investigation."