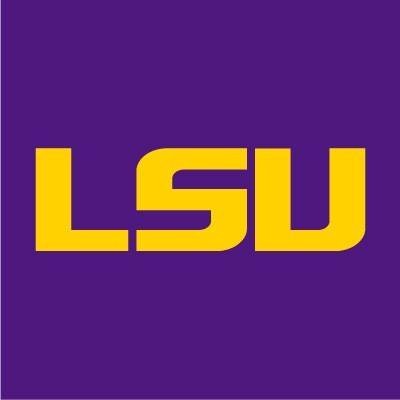 A former student who accused Les Miles — former Louisiana State University football coach — of sexual harassment in 2013 requested that he and the university pay $2.15 million to settle the case, according to newly released documents in the case.
While a report Louisiana State released last year about the university's failures on sexual misconduct noted that Miles had been accused of sexually harassing a student in 2013, documents released Friday detail more of the student's attempts to report the abuse and how the university responded, as reported by NOLA.com.
The documents don't say whether Miles or Louisiana State paid the full amount that she requested, but emails from attorneys were included that said they were "not far apart on numbers or structure" by July 2013.
The documents detailed the ex-student's allegations that Miles "groomed, sexually and emotionally manipulated, and damaged" her after recruiting her from a sorority to work for him, according to a report from LMTonline.com.
RELATED: Sharon Lewis Adds New Claim of Harassment to LSU Lawsuit
RELATED: OSU President Alexander Resigns Over Miles Scandal
They were part of a state lawsuit filed against LSU and Miles last year by former associate athletic director Sharon Lewis, who said she was denied pay raises and subjected to verbal abuse for reporting racist remarks and inappropriate sexual behavior by Miles.
Lewis' legal team obtained the records through discovery, and filed them into the court record this week, LMTonline reported. Lewis alleges LSU retaliated against her for trying to report Miles' harassment.
The documents include an eight-page narrative that the former student's lawyer, Houston-based Charles Peckham, sent to attorneys who represented Miles and LSU in May 2013. Peckham said Friday that his client objects to the release of the documents.
"Public policy tells us that we want victims of sexual harassment to be able to come forward and make legitimate complaints, and make agreements as to confidentiality, without being revictimized," Peckham said Friday, as reported by NOLA.com.
A spokesperson with Louisiana State University declined to comment to NOLA.com Friday.
In Peckham's 2013 memo, he wrote that attorneys for LSU and the NCAA spent several hours interviewing the student and that Miles' lawyer met with the student's parents at their home. But Peckham wrote that the student and her parents never received a report or notice of an outcome of their investigation, prompting him to contact the university and Miles directly.
Peckham wrote that in 2012, Miles visited sororities on LSU's campus to try to find student workers, which is how he first encountered the young woman. He interviewed her privately for a job in the athletic department, flattering her and flirting with her, according to her attorney. He alleged that Miles asked how she would react to being "hit on" by football players and commented on the softness of her hair.
Soon after, he hired her to work in his private office.
Miles also started to harass a second student who babysat for his family around the same time, Peckham wrote. He wrote that Miles "jumped on her in a sexual fashion" in a university-supplied condo where she was living, and that after she complained in 2012, Miles called her a liar and described himself as a victim.
"LSU also 'investigated' this harassment by Coach Miles but did nothing to prevent him from striking again," Peckham wrote.
Peckham wrote that Miles got more aggressive in his advances in 2013, when his client was 19 years old. He started touching her shoulders, arms and knees, complimenting her looks and suggesting that she could make millions working with him on a marketing scheme for an idea where fans would take a cruise with football coaches.
He asked for her cell number to talk about the proposal, telling her to put her name in his phone under his agent's last name, according to Peckham's memo. He hugged her at the end of the meeting, according to the memo.
On Feb. 21, 2013, Miles took the student for a drive in his Escalade. He took her by his university condo, where he suggested they could be alone together, and also brought her to L'Auberge Casino, where he said they could get a free suite and massage one another, the memo says. He later drove her back to campus and parked in a lot without security cameras, according to the memo.
It says that he reached under the back of her blouse, touched her back and kissed her.
"She did not kiss back, but she was stunned and said nothing," according to the memo. "He started in again and she recoiled, but he still forcibly kissed her."
She came up with an excuse to leave and asked Miles to drop her off at the bookstore, according to the memo.
Peckham wrote that his client later told her supervisor in the athletic office about the incident. The court documents include several first-person memos from former athletic department employees who described their efforts to respond to both the student's reports.
"LSU has wholly failed to establish and enforce proper guidelines for the conduct of its staff at the highest levels," Peckham's memo says. "When reports were made by another student employee about the sexual misconduct of Les Miles, nothing was done to stop him from hurting others with his sexual grooming and manipulation."
Peckham made 13 demands of Miles, including that he would attend sex addiction treatment, stop meeting students one-on-one, stop attending sorority functions and stop using LSU-paid housing, aside from his family home. Peckham also requested that LSU create better policies to prevent similar situations in the future, and that LSU train students and staff on sexual harassment and grooming.
He also asked that Miles be moved into an office that did not allow for privacy — either surrounded by glass windows or with a door that did not fully close. And he requested that the university fire Miles if he did not abide by any terms of the agreement.
The student, he wrote, was in counseling and could not return to campus.
A spokeswoman for Lewis said in an email that the documents will be "at the center of arguments" in the next hearing in the state lawsuit on Monday.
Miles guided the 2007 LSU team to a national title and was fired in 2016 as the team's performance lessened, LMTonline reported. Miles lost a job in 2021 at Kansas after LSU released a report it had commissioned about how officials had handled sexual misconduct cases.