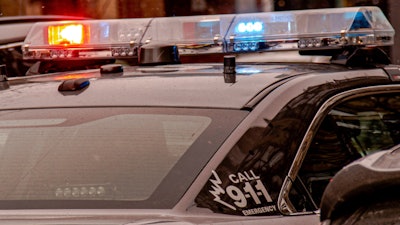 File Photo/Unsplash
A sex offender who was recently allegedly caught performing an indecent act in the women's locker room at the University of Oregon student recreation center was banned and threatened with arrest, but not arrested, police said.
The University of Oregon Police Department said 28-year-old Elijah Weber was reportedly naked and masturbating in the showers of the women's locker room in the student recreation center on Feb. 23.
Weber is a registered sex offender who has been convicted of third-degree rape in 2013 and public indecency four times, according to court records.
One of the witnesses to the incident told Eugene-based Daily Emerald that she noticed Weber masturbating in the handicapped shower stall through a reflection in the mirror. She said she wishes that UOPD could have responded to Weber with something more than a letter of trespass. However, she told police she didn't want to press charges because she was concerned about seeing Weber in court or Weber potentially finding her personal information.
"I feel violated, and I don't know what to do," she said.
The letter of trespass from UOPD states that Weber is subject to arrest for trespassing if he returns to any property owned or operated by the UO, university spokesperson Kay Jarvis said.
Weber was escorted from the recreation center and was not arrested.
A second witness also did not want to press charges.
Jarvis said that since neither of the two witnesses said they wanted to press charges, the officers concluded there was no probable cause for arrest.
"I had reasonable suspicion for Public Indecency, Private Indecency, and Criminal Trespass, but had not developed probable cause," a police officer wrote in the incident report, as reported by the Daily Emerald.
UOPD ran a records check and found Weber did not have any warrants but was a registered sex offender.
UOPD was not able to determine how Weber entered the student rec center, but Weber may have paid or entered through an unsecured door, Barrett said in the report.
Jarvis said the SRC is reviewing its safety and security protocols to determine if there are system improvements that can be made. Jarvis said university leadership is communicating with appropriate staff members to reinforce existing security and reporting measures.
She said the SRC is open to non-UO community members via a day pass or community membership.
"Similar to all public facilities, the university depends on its campus community members and visitors to report concerns and alert proper authorities when they see inappropriate or suspicious behavior," Jarvis said. "While the university does not have jurisdiction over members outside the campus community, university officials can respond quickly to reported issues."
The Emerald spoke to three SRC employees, all of whom said they were not informed of the incident.
Sadie Holt, a cycling instructor for Group X classes at the SRC, said she thinks SRC employees should have been made aware of the incident.
"I think since this individual had a history of public indecency, that would be nice to be made aware of as an employee of the rec so we can keep our eyes out," Holt said, the Daily Emerald reported.