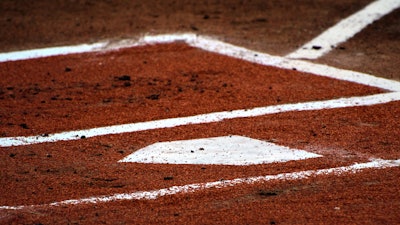 An Olivet College baseball player was shot Friday following an away game at Muskingum University in New Concord, Ohio.
The unidentified player was taken to a local hospital where he was treated for non-life-threatening injuries and released. Olivet said in a statement that the rest of the team is safe and stayed overnight in New Concord on Friday.
"The college is in communication with the student-athletes and their parents and will continue to provide support in the days ahead," Olivet said in a statement Saturday, according to The Detroit News. "This is a challenging time for all involved and our attention is focused on support the student-athletes and staff members.
According to Olivet, the incident happened when the player went back to the dugout at Mose Moorehead Baseball Field following the game to retrieve a forgotten item. Muskingum University officials issued a shelter-in-place order for the campus at 7:23 Friday night, before the suspect was taken into custody at 7:45, according to the university. The shelter-in-place order was lifted at 9:15 p.m.
Sometime after 2 a.m. Saturday, Franklin Grayson, 26, was booked by the Muskingum County Sheriff's Department. He was accused of felonious assault. Olivet confirmed that Grayson is the lone suspect in the case, and there is no known relationship between the victim and Grayson.