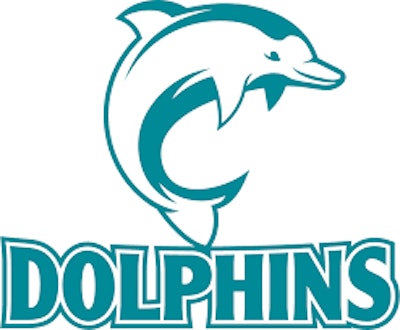 The one-time athletic director of a Louisiana charter school is suing her former employer, claiming she was forced out last year after reporting sexual misconduct by a high-ranking official at the school.
As reported by The Advocate of Baton Rouge, Ashley Blake spent nearly three years as a teacher and girls' basketball coach at Collegiate Baton Rouge.
In a federal lawsuit filed last month in the U.S. Middle District Court of Louisiana, Blake said the school's dean and director of operations was demoted after she reported allegations that the dean was harassing one of her coworkers.
According to the lawsuit, the ex-dean remained on staff as a human resources investigator and "orchestrated a plan" to get Blake fired in retaliation for his demotion. The plaintiff argues "a hidden agenda was created to have me pushed out."
"I believe that I have been retaliated against because of my participation in a protected activity against practices made illegal under Title VI of the Civil Rights Act of 1964 as amended," Blake wrote in her civil complaint, according to Matt Bruce of The Advocate.
Blake, a former Southern University basketball star, is suing for lost wages, emotional distress and damages.
Collegiate Baton Rouge just completed its sixth school year. The high school opened in 2017 as an outpost of Collegiate Academies, a private New Orleans-based group that has launched a number of charter schools across the state.
"We cannot comment on the specific details of the filing. However, we are eager for the legal process to resolve this matter and for all the facts to come out," said Davis Zaunbrecher, chief strategy officer of Collegiate Academies, a private New Orleans-based entity that launched Collegiate Baton Rouge six years ago. "Collegiate students consistently lead Baton Rouge in academic growth. They are supported by a committed team of educators, more than 90% of whom are returning for 2023-24— an exceptional rate that speaks to the joyful and collaborative environment at the school. We look forward to continuing to empower CBR students to become learners and leaders in the Baton Rouge community."
Blake's issues began in February 2021 when an administrative staff member told her that the dean grabbed his genitals and propositioned him for sex, the lawsuit alleges. The coworker told Blake he was afraid the dean could use his leadership position to threaten his job.
Blake reported the incident to school officials the next day and later participated in an investigation that resulted in the dean being demoted from his department head position in March 2021, according to court filing. Blake said she was assured she would be shielded with whistleblower protections when she agreed to cooperate with school investigators.
But when the dean was punished, he was repositioned in the school's human resources office, which gave him access to the documents from his case and allowed him to see who participated in the investigation against him, Bruce reported, citing allegations within the lawsuit.
As reported by Bruce:
Blake went on maternity leave at the start of the 2021 school year. When she returned to work that October, she indicated a change in how school officials treated her. The former dean began sitting in on many of her meetings and inserting himself into her discussions with coworkers and supervisors, she alleged. He had her evaluation delayed or rescheduled three times. Principal Samantha Johnson told Blake she would be watching her closely and challenging her in her role as athletic director, the plaintiff alleges.
At some point, Blake said, school leaders told her she would either have to step down as athletic director or relinquish her position as coach of the girls' basketball team. In her lawsuit, she alleged several male employees were allowed to hold dual roles at the school.
Blake filed a civil petition against the mother of one of her former students in October 2021, asking a 19th JDC judge for a restraining order after she said the student attacked her in the school's gym and the parents began threatening her on social media. The judge granted the protective order.
In December 2021, Blake was verbally warned amid reports she pushed a student at a game. She denied those allegations and said they were dismissed in court. No record of a criminal case involving Blake was found by The Advocate last Friday in the 19th Judicial District Court docket.
On March 31, 2022, Blake told the principal a teacher aide wasn't holding students responsible in one of her classes. Unbeknownst to Blake, the aide filed a report the following day, alleging Blake was rude and scolded her in front of students.
The principal summoned Blake for an April 5, 2022, meeting, where the plaintiff thought they would follow up and create a plan of action to address the concerns she had about her support teacher. Instead, Blake said she was "blindsided with a written warning" over allegations she undermined her coworker. She said the ex-dean led the meeting and tried to badger her into admitting she scolded her aide, but she denied the claims. The principal told Blake to go home and said she could come back the next day or the following week after spring break. Johnson said Blake could finish out the semester, but let her know at their meeting that she was not going to hire her for the following school year, telling her "I think it is something that would be best for you," the suit alleges. She said she would consider allowing her to come back for the 2023-24 school year. At some point that day, Blake said, the ousted dean confronted her in front of her students and escorted her off the campus, telling her to "go home to reflect," according to the court complaint. Blake emailed network leaders from Collegiate Academies and told them what happened during the meeting and later in the day.
"At this point, I was feeling really tired, helpless, and emotionally drained from never being supported/heard," she wrote in her lawsuit. "I needed to inform the leaders in the network of my concerns that I had been treated unfairly and a hidden agenda was created to have me pushed out."
The next day, after Blake had returned, Johnson called her back into the principal's office and terminated her, Bruce reported.
"There was no reason for the sudden change from my return to work to the termination," Blake said in her lawsuit. "I had only been written up once as a result of the false accusations and investigation brought forward."