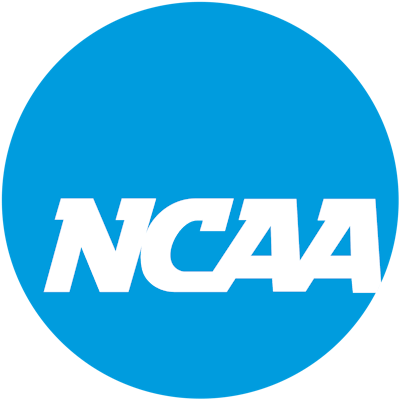 A federal district judge has granted class-action status to the portion of an antitrust lawsuit against the NCAA and the nation's top college conferences that challenges the association's remaining rules regarding athletes' ability to make money from their names, images and likenesses.
As reported by Steve Berkowitz of USA Today, an injunction against the NCAA's remaining NIL rules could create the possibility of athletes being able to get NIL money from their schools for any reason.
"We're now poised to get the rules stricken that prevent conferences and schools from making NIL payments," said Steve Berman, one of the lead attorneys for the plaintiffs. "That's going to be huge for these athletes."
Lawyers for the plaintiffs in the case also a seeking class-action status for a damages claim that, according to filings by the NCAA, could be worth more than $1.4 billion, Berkowitz reported. Friday's ruling by U.S. District Judge Claudia Wilken expressly does not address that issue, with Wilken writing that she resolve that matter in a separate order.
Wilken is the judge who previously oversaw the O'Bannon and Alston cases that resulted in findings of antitrust violations by the NCAA.
If class-action status is granted to all of the groups of athletes that the plaintiffs are seeking to have covered under the damages portion of this case, and the plaintiffs then win at trial, antitrust law calls for the monetary award to be tripled.
"Friday's ruling was not a surprise," Berkowitz wrote. "In its written filings in the case, the NCAA had not contested the plaintiffs' request for an injunction that would change the association's rules. And during a hearing Thursday on all class-certification matters, a lead attorney for the NCAA, Rakesh Kilaru specifically said the association and the conferences were not contesting this issue.
"This sets up the case to continue moving forward, even if Wilken refuses to grant class-action status to any of the damages claims. And if the plaintiffs prevail, the impact could be significant."
According to Berkowitz, the plaintiffs' complaint alleges that even in the NCAA's current NIL environment, which became much less regulated in July 2021, "the NCAA has not suspended enforcement of critical aspects of its NIL restraints, including those restraints prohibiting NCAA institutions from compensating student-athletes for use of their NILs, as well as restraints prohibiting NIL compensation from being contingent upon athletic participation or performance, or enrollment at a particular school.
"All of Defendants' NCAA NIL restraints are unreasonable restraints of trade, are unjustified, and should be enjoined."
The NCAA continues to maintain that NIL payments to athletes cannot be used as a recruiting inducement or as pay for play.
In a statement after Friday's ruling, the NCAA said: "We expected the order and look forward to defending our rules in court as part of our continued focus on student-athletes."
The NCAA's ability to enforce these rules has come into question as the association also has changed its transfer rules, allowing football and basketball players to change schools without having to sit out for a year, as used to be the case, Berkowitz reported. This change has occurring alongside the passage of varying state laws concerning college athletes' NIL activities and the proliferation of NIL collectives, the donor groups dedicated to pooling resources earmarked for NIL opportunities and payments to athletes at a given school.