On Tuesday, the White House announced a series of new initiatives as part of the fourth anniversary of the "Let's Move!" program. Many of them are a great step forward in the battle against childhood obesity and inactivity, including an expansion of the school breakfast program and a five-year partnership with the National Recreation and Park Association and Boys & Girls Clubs of America will provide 5 million children with healthy snacks and physical activity opportunities after school.
But while I admire the aims of the Let's Move program and the impact it has had since its inception, there is one initiative that I wasn't quite able to stomach: a new proposal that would ban in-school advertising of unhealthy food and drinks.
"The idea here is simple: Our classrooms should be healthy places where kids aren't bombarded with ads for junk food," said First Lady Michelle Obama during a press conference. "Because when parents are working hard to teach their kids healthy habits at home, their work shouldn't be undone by unhealthy messages at school."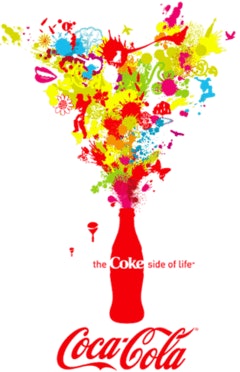 What is the point of preaching "healthy habits" if there is no alternative? If we surround kids with fresh fruits and vegetables shield them from the existence of junk food, are we really helping them? If every choice is the right one, how can they learn from their mistakes? Moreover, what are we teaching them about self-control and accountability, about the concept of delayed gratification?
Among the many criticisms of the Millennial generation is that they don't know how to make a mistake. Overprotective parents with good intentions focused too much on future success to let their children be hindered by failure. We've seen it on the athletic field, in the classroom and in the workplace. Parents have raised a generation that only knows how to follow explicit instructions, expect nothing but praise for their work and have no idea how to deal with the consequences when something goes wrong.
We need to put an end to it. We cannot and should not shield today's youth from the poor choices available to them. Those are mistakes they need to make for themselves. What we should do is continue to arm them with the tools they need to recognize those choices and evaluate the consequences for themselves.
I'm not encouraging the placement of advertising for junk food in schools, just admonishing the rationale behind banning it. Creating a healthier generation through restrictions and limitations is only a bandaid. At some point, kids will grow up, they will leave the protective watch of the school lunch program and they will learn about junk food. They will eat it and they will like it.
And many of them will have no experience practicing self-control or moderation.
A poster for Coke in the lunchroom can be a teaching opportunity. Why doesn't the school offer soda as a beverage for lunch? When is it okay to have a soda?
We should be teaching children about balanced diets and physical activity, but most important, we should be giving them the opportunity to choose for themselves and experience the consequences.