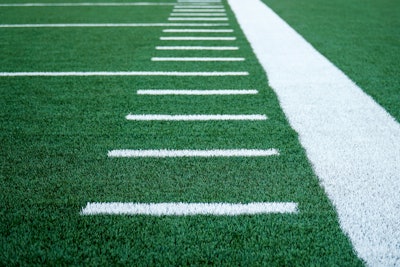 The NCAA is considering rules changes for college football that could shorten games, but perhaps more importantly, reduce the number of plays and thus expose players to fewer violent hits.
According to CBS Sports, the association's rules committee is gathering statistics from the last 15 season and analyzing the in detail the number of plays in an average game. The end game is to account for every incidence of a collision in a game defined by violence since 2007.
"What we've really tried to do up to today is find every component of the game that we can find to keep the game moving," Steve Shae, secretary rules editor of the rules committee, told CBS. "We feel like we've squeezed that turnip to the end. We got all the juice out. The discussion is going to morph away from how much time elapses on your wristwatch to exposures of the student-athlete."
As a result of the research, the NCAA may consider the following, according to CBS:
Treating incomplete passes the same as runs out of bounds. Beginning in 2008, the clock started after runs and fumbles out of bounds when the referee signaled "ready for play". Previously, the clock started on the snap after such plays. The committee is considering treating incomplete passes the same way. The rule would be in effect until late in the half or game, perhaps the last 2-5 minutes, according to Shaw.
No longer stopping the clock after first downs. This is a foundational piece of college football that differentiates it from the NFL. This change has long been considered, but the game's overseers have been hesitant, in part, because it would make the college game more like the NFL.
At stake, of course, is the delicate balance of the game that got out of whack for a year in 2006.
"We want to map those rules changes that, overtime, would impact the clock," Shaw said. "I don't have a conclusion yet."
The NCAA has invited executive producers from all major rightsholders — CBS, ESPN, Fox, NBC — have been invited to participate in the conversation.
Shaw said the real concern is not the length of the game necessarily, but the number of plays in any given game.
"Rather than say, 'It took 3 hours, 38 minutes to play the game,' [the discussion has become] 'How many plays did it take? How many exposures?'" Shaw said.
SEC commission Greg Sankey agrees.
"Increased exposure does alter game [length]," Sankey said. "I don't get a lot of complaints about game lengths. It's a different game than the NFL. It should be. But those exposures over a year's time have to be [a concern]."