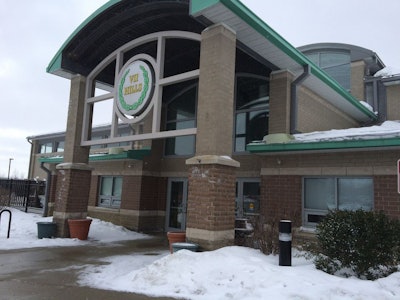 Seven Hills Recreation Center in Ohio lost $45,000 last year, bringing its total financial loss up to $553,000 since it opened in 2002 — not including the initial construction costs. According to Mayor Richard Dell'Aquila, poor initial design has caused the city-owned recreation center to become a "generational financial problem."
"The recreation center has suffered from poor construction, bad design, and ineffective management," Dell'Aquila told Cleveland.com. "Combined with the worst financial recession since the 1930s, the recreation center has been largely responsible for much of the financial woes the city has suffered in the past decade."
Among the major expenses, the pool roof had to be replaced shortly after the center opened due to deterioration caused by pool chemicals. The $2 million cost was partially covered by the original subcontractor. The natatorium's HVAC system was also replaced last year at a cost of $500,000. Dell'Aquilla says that the previous system never worked properly and led to structural issues throughout the rest of the recreation center.
In 2011, the city hired a consultant to inspect the recreation center and identify further construction deficiencies. In addition to poor facility ventilation, the inspection found that the no vapor barrier had been installed during initial construction, putting the facility at increased risk of deterioration due to moisture buildup. 
Additionally, Dell'Aquilla criticized the original pool design, which is not large enough to host swim competitions. "There are many swim teams in our area that could have been attracted to the center with a little more thought."