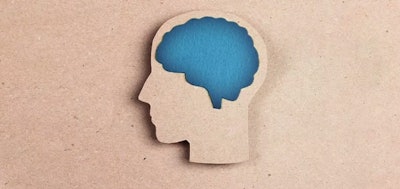 Mental health issues are widespread amongst the United State's 21 million college and university students. The National College Health Assessment (NCHA)'s 2018 data show some stark statistics. These include that at some point last year three out of five post-secondary students felt overwhelming anxiety; more than 300,000 attempted suicide. Not only does data like this insist that the time to act is now, but it also reinforces what NIRSA members know well: holistic wellbeing on campus affects everyone and is everyone's job.
NIRSA's Health & Wellbeing Task Force saw this reality also reflected in their recent survey of NIRSA members—58% of respondents cited psychological wellbeing as the top wellbeing concern for students. Further results of this survey are being shared by the task force members at regional and state events this fall; the feedback gathered there from members is being added to the results gathered through the survey. The task force is also authoring a document to share the survey results with those unable to attend regional events.
In continuing to advocate for the needs of members and our strategic values, NIRSA recently signed on to two bills related to mental health in higher education. Mental health is of course a part of the Association's wellbeing work, and—because none of these efforts can succeed in a vacuum—it's also a focus area in the Government Affairs Committee's developing policy agenda.
Higher Education Mental Health Act of 2019
The first bill is the Higher Education Mental Health Act of 2019 (S.1204). This bill, introduced by Senator Bob Casey, establishes a national commission to study the mental health concerns facing students at colleges and universities. The commission, made up of diverse stakeholders vested in this issue, would release a report at the end of its investigation. The report would examine the services available to students with mental health disabilities and the current policies in place to assist students with remaining in school and completing their degrees. The report will also provide detailed recommendations that institutions of higher education, states, and the federal government can make to improve the mental health services available to students and so properly address the rising number of students with mental health concerns.
In signing on to S. 1204, NIRSA joins over 240 university and college presidents, the American Council on Education (ACE), Active Minds, as well as many of our Student Affairs in Higher Education Consortium (SAHEC) colleagues—including the Association of College and University Housing Officers-International (ACUHO-I) and the Association for Student Conduct Administration (ASCA).
Enhancing Mental Health and Suicide Prevention Through Campus Planning Act
The second bill is the Enhancing Mental Health and Suicide Prevention Through Campus Planning Act (H. R. 4327). This bill, introduced by Congresswoman Susan Wild, would amend the Higher Education Act (HEA) to promote positive mental health among college students and encourage comprehensive planning to prevent suicide on college campuses.
While the federal government has taken steps to promote positive mental health and suicide prevention in recent years, gaps in services on college campuses persist because the Department of Education (DOE) hasn't been given a defined role yet. This legislation would help address the unmet mental health needs of college students by requiring the DOE to coordinate with the HHS Secretary to encourage institutions of higher education to develop and implement comprehensive mental health and suicide prevention plans. These will align with the recommendations of the federally supported Suicide Prevention Resource Center's strategies. The bill will not impose new requirements on institutions of higher education or impose financial burdens.
In signing on to this bill, NIRSA joins Active Minds, The JED Foundation, the Trevor Project, and several of our SAHEC colleagues in advocating for mental health to be seen as an important consideration as Congress works to reauthorize HEA.
Stay up to date
For updates on the development of these bills and many other important pieces of federal and state legislation, be sure to review the Policy Pages. This frequently updated resource can be found in the Connect library under "Member Benefits." Its table of contents is also frequently published as a news story under the title "Federal and state policy and legislative updates."
---
This article was republished with permission from our partners at NIRSA: Leaders in Collegiate Recreation. Read the original here.