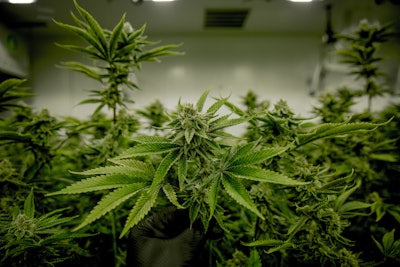 The city of Aurora, Colo., is set to open its second community rec center funded entirely by taxes from the sale of marijuana.
Aurora is mid-construction on the new $41.9 million Southeast Recreation center. A beam topping-out ceremony was held for the facility last week.
"The planners and architects really listened to the community to create a design compatible with the natural setting, that takes advantage of the mountain views, and offers the activities that are so popular with families in our neighborhoods," Aurora mayor pro tempore Françoise Bergan said in a press release.
According to the local Fox affiliate, the 76,000-square-foot facility broke ground in February and is expected to see completion in early 2023.
Aurora's Central Recreation Center, which was completed in 2019, was also entirely funded with marijuana tax money.