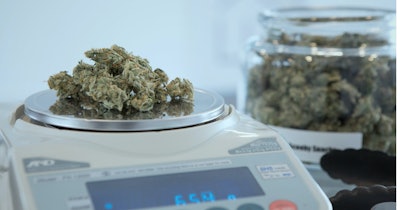 A new recreation center in Colorado will be the city's largest center, and it will be funded by marijuana sales taxes.
Crews in Aurora, Colo., broke ground on the 76,000 square-foot facility coming to Southeast Aurora, KDVR-TV reported.
The new center will feature community rooms, an indoor pool with a waterslide, fieldhouse, gymnasium and an indoor walking and running track, Aurora city officials said.
The center is also the city's second to be funded by cannabis consumers.
Aurora's newest, biggest and most expensive recreation center is currently being built. It was paid for lock stock and barrel from the city's marijuana sales tax revenue. https://t.co/k9yaNd7BSy

— Channel 2 KWGN (@channel2kwgn) February 11, 2022
"Similar to our Central Recreational Center that we opened in 2019, this project, this recreation center, is also fully funded by marijuana tax revenue," Pulliam said.
The target date for opening the facility is spring 2023.