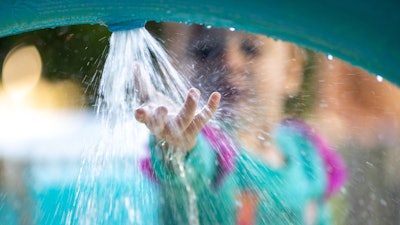 Jeremiah Lawrence
The City of El Paso (Texas) says it is pushing back the opening day for its spray parks by a month due to vandalism and required maintenance.
El Paso's Parks and Recreation Department typically opens the spray parks for the summer season in April, but that was pushed back to Memorial Day weekend: May 30.
Cultural Affairs and Recreation Managing Director Ben Fyffe said COVID-19 has also delayed the delivery of parts needed in order to complete some repairs, The El Paso Times reported.
City officials said several of the spray parks have been plagued by vandalism during the past months.
The city operates operates nine spray parks and two splash pads .