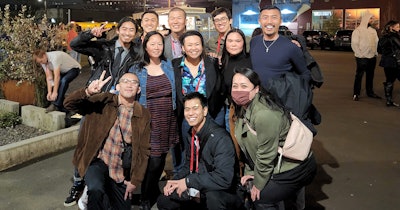 Courtesy of NIRSA
By Maria Lauron-Ramos, NIRSA
Did you know that — according to the United States Census Bureau — nearly two-and-a-half million college or graduate students identify as Asian alone or in combination or as Native Hawaiian and Other Pacific Islander alone or in combination in the United States in 2020?
On behalf of NIRSA's Asian Community Caucus, I would like to invite all NIRSA members to celebrate Asian American Native Hawaiian Pacific Islander (AANHPI) Heritage Month this May.
See related: A Proclamation on Asian American, Native Hawaiian, And Pacific Islander Heritage Month, 2022
A great way for members to celebrate our community is to devote some time in May to hearing some of the stories featuring NIRSA Asian caucus members, and by exploring Association and outside resources:
Join us
Caucuses have long been used as "opportunities for those who share a common identity to meet separately to gather, connect, and learn." For the past few years, NIRSA has been facilitating these identity-based spaces to create and share knowledge, expand and foster networking and mentoring opportunities, and support community-curated resources.
Maria Lauron-Ramos is currently Coordinator of Campus Recreation, Marketing/Staff Development at Princeton University; you can email her at mlauronramos@princeton.edu.