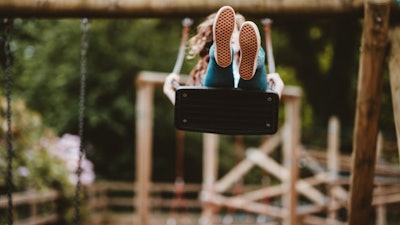 File Photo/Annie Spratt
Park officials in West Virginia have taken steps to thwart vandals from a community playground area by securing funds for a visual security system. 
North Berkeley Community Park will be protected with new security cameras and lighting with help from the Morgan County Partnership, according to the Morgan Messenger of West Virginia. 
The partnership received grant money to buy wireless and solar security cameras, plus lights will be added to fight vandalism at the park.
At the June 21 Town of Bath council meeting, representatives from the partnership offered the cameras and security lights for use at the community park and the offer was accepted by the council.
The grant is from the University of Baltimore (Md.) in Combating Overdoses through Community Level Interventions, council members said, according to the Messenger.
Councilman Rick Weber said last week that the parks and recreation department be responsible for monitoring the high-resolution cameras and will feed the information to the Berkeley Springs Police Department.
The park is owned by the Morgan County Parks & Recreation but maintained by the town. Morgan County Parks & Rec director Dawn Beal said that nothing will be added to the park until it is secure. The parks department received grant funding to add "Disk Golf" to the playground – where kids can throw frisbees into the contraption, Beal said.
The playground was vandalized in 2021. Used needles and condoms were found on the grounds, obscene pictures were drawn on the playground equipment and a plastic window was destroyed on the slides and tunnel piece that is designed for 2- to 5-year-olds, Beal had said.