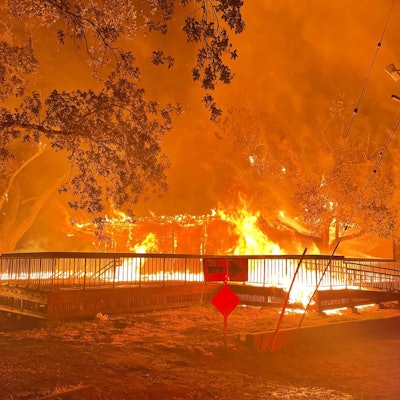 Courtesy of Modesto Parks
Parks officials in a California community said they are hoping to promote positive uses of its amenities and facilities after multiple fires in recent years have destroyed public property.
The City of Modesto Parks, Recreation & Neighborhoods department said an early morning fire July 21 that burned down the American Legion Memorial Hall in Modesto's airport neighborhood is one of several in recent years that have damaged parks and recreation facilities.
Officials told the Modesto Bee that they can recall about six fires over the last couple of years that caused damage to the city's recreation facilities. The told the newspaper they're hopeful that the city's strategy of promoting positive uses in its parks eventually will drive out the negative uses.
Log in to view the full article