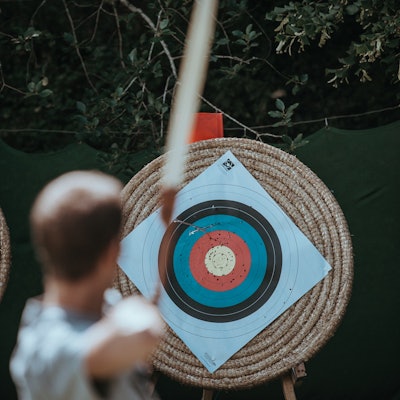 File Photo
A parks department in Arkansas is opening a new recreation option: the city's first archery range.
The grand opening of the Benton Parks and Recreation Department's archery range, part of the city's 2040 vision that came together in 2020, is set for Monday, according to a news release from the city.
On Monday at 11 a.m., parks officials will host the grand opening event. The range is located behind Benton Utilities, off Marykay Road.
The cost for the project totaled $208,000 and was funded by the parks department, according to a Saline Courier report.
"One of our goals is to put more focus on our natural resource areas. We have some hidden gems in Benton, which include the Archery Range and Lyle Park, and we are excited to update these areas in our parks system," director of Benton Parks and Recreation Stephanie Jones told the Courier.
Jones said the parks programming staff is in discussions with the Arkansas Game and Fish Commission to provide youth and adult archery programming to the community.
"This area would also be a great resource for the Saline County school districts to take advantage of for practice space and future competitions," Jones said.
The Benton Parks Department has focused on adding programs outside of traditional sports like basketball, volleyball, softball, baseball or football. They have added pickleball courts and a new skate park in the last year.
"For several years the main focus has been on traditional sports. The Natural State has so much more to offer when it comes to outdoor spaces. Our staff has been able to implement some non-traditional programs which include Youth Fishing and Kayaking. Archery is a great addition to our program offerings," Jones told the Courier.
Some of the other projects included in the city's 2040 vision are the Southwest Trail, pickleball and tennis courts, an RV park and the future soccer complex.