The National Football League's refs have been locked out, and barring a change of heart by National Hockey League team owners, the NHL's players will be locked out Sunday - and the affected parties have had enough. Yesterday, the NFL Players Association sent a letter to the league demanding the return of the locked-out officials, citing player safety as a primary concern, while a fan in Toronto launched a petition on Change.org demanding the NHL allow the upcoming NHL season to begin on time.
The results have been immediate and startling. Hours ago, Gary Bettman said NHL owners had backed off of their own demands that players take a smaller share of league television revenue, while NFL owners admitted that the league had plenty of money with which to pay their refs a wage more in line with their value to the league. "We're really sorry," Roger Goodell said, wiping away a tear. "We'll never go down this road again."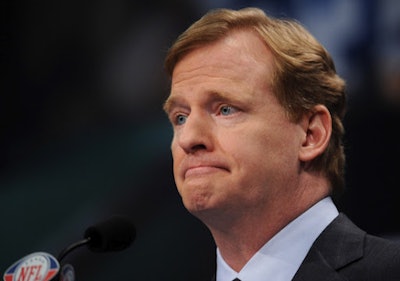 Actually, the NFL responded that the NFLPA can send a medical officer to meet with replacement refs, and the NHL has not even bothered officially laughing out loud at the fans' idiotic belief that their wishes count.
You know what? I have some demands of my own, including a lasting peace in the Middle East and a complete overhaul of the USA's system of elections. Sign my petitions.
There - that was easy.