You may have noticed a new byline on many of our stories lately. That would be Jason Scott, our new online managing editor. Jason joined Athletic Business in August and will be handling all things digital — everything from the website and e-news to our Twitter… and yes, monitoring those of you who get a little riled up in the comments section.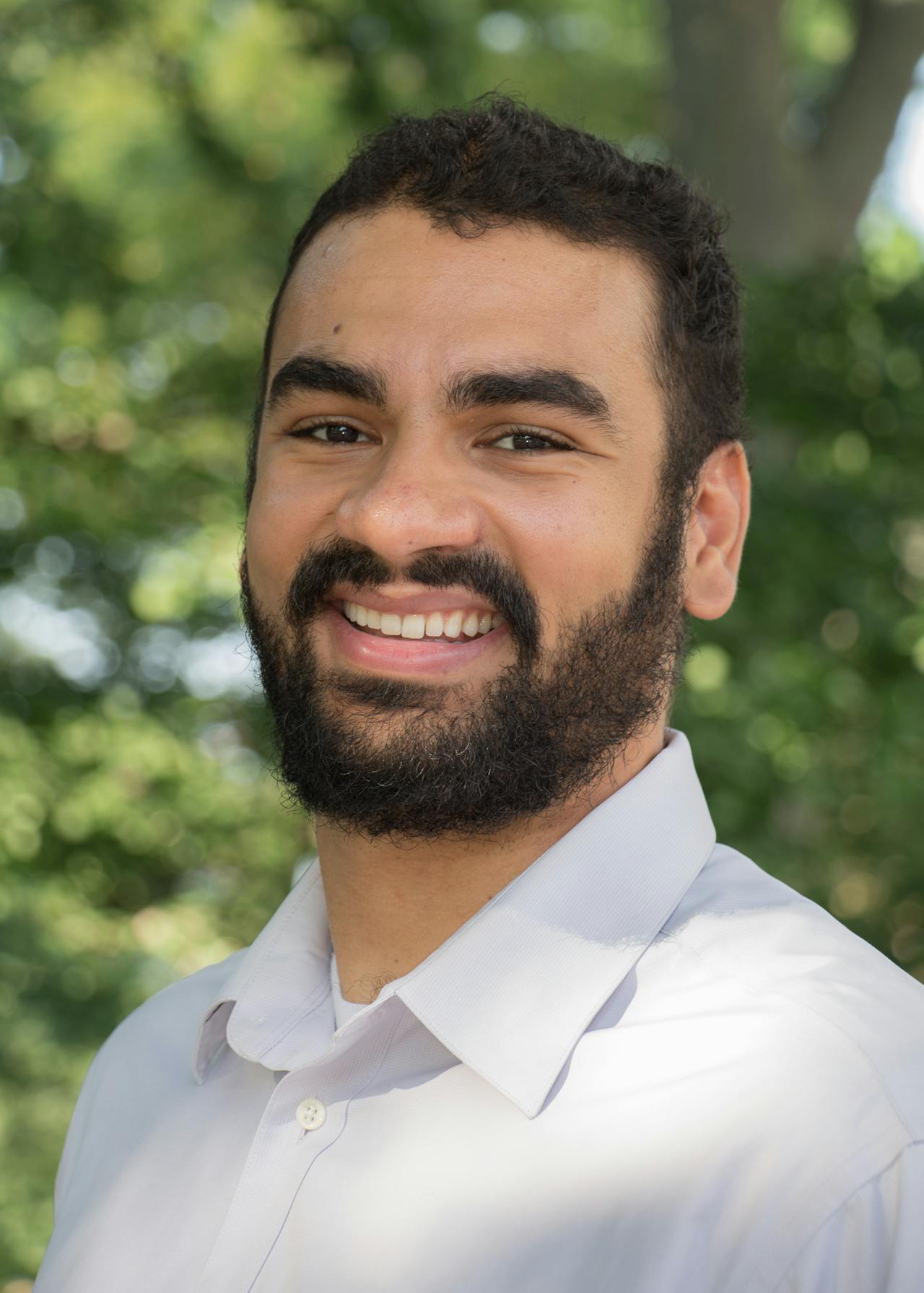 New AB online managing editor Jason Scott.
Jason is not only the newest member of our team, but the tallest, checking in at a solid 6-foot-7. We sat down with him recently to pick his brain and introduce him to our readers.
Tell our readers a few things they should know about you.
"Well, let's see... I'm a big sports fan, particularly college and Chicago sports -- I'm a White Sox guy though, so don't come at me with that Cubs nonsense. I like podcasts, books and pizza. Not necessarily in that order."
What are you most excited about in your new role at AB?
"Honestly, I'm most excited to jump in, get to know our readers, and build those relationships. I'm hoping to leverage social media to really connect with folks out there."
Where did you attend college and what did you study?
"I went to school at the University of Missouri, where I studied magazine journalism. I also earned minors in political science and beer drinking."
What's your best memory of attending a sporting event?
"This is an easy one: hands down the Missouri-Kansas basketball game in 2009. Mizzou and Kansas don't get along, and we'd never beaten them in my time as a student there. Both teams were good that year, but despite that, we were down by a lot early in the second half. But we battled all the way back, and Zaire Taylor hit a dramatic game winning shot with about 2 seconds left. It was incredible."
Favorite sports venue and why?
"Tough choice, but I have to go with the United Center in Chicago. Growing up during the Jordan era as a Bulls fan, just setting foot in that building gives me the chills."
Do you have a fitness routine that you'd be willing to share? A favorite piece of exercise equipment?
"I try to get to the gym about two or three times a week, and I like to lift weights. At the risk of sounding overly macho, I'm going to say my favorite piece of exercise equipment is a squat rack."
Favorite free-time activity/hobby?
"I'm in the middle of wedding planning right now, so my fiancee Caity and I don't have much in the way of free-time these days, but I think my favorite thing to do, weirdly, is doodle in my sketch book. I'm not a great artist or anything, but zoning out working on a sketch can be really relaxing."
Last book you read?
"The last book I read was called Daily Rituals: How Artists Work by Mason Currey. It's a collection of anecdotes about the working habits of all kinds of creative people. If you ever wanted to know what Picasso ate for breakfast, check it out."
Wisconsin beer of choice?
"This is an impossible question. It seems like every place I go up here has a delicious micro brew I haven't had yet. I feel like I may just be saying this because I had it recently, but I'm a fan of the Great Dane's Old Glory APA."
Your prediction for the college football championship this year?
"Not to shock you, but my prediction is Ohio State over TCU this year. But ask me again in November!"
---
Want to know more about Jason? Have a suggestion for www.athleticbusiness.com? Send him an email at jason@athleticbusiness.com, or follow him on Twitter: @JasonScott_AB