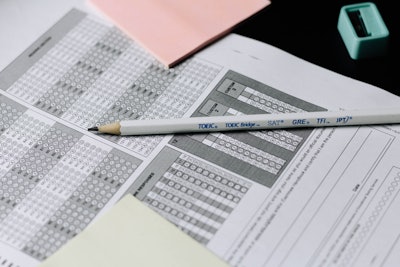 The NCAA Standardized Test Score Task Force recommended that initial-eligibility standards for high school students preparing to play Division I or II sports no longer include a standardized test score requirement.
The recommendation comes after nearly six months of work by a group representing both divisions and led by David Wilson, president at Morgan State.
"This work reflects the NCAA's commitment to continually reviewing our academic standards based on the best available data and other relevant information," Wilson said. "We are observing a national trend in NCAA member schools moving away from requiring standardized test scores for admissions purposes and this recommendation for athletics eligibility aligns directly with that movement."
Log in to view the full article