SOURCE: upace
Expanded Technology Accommodates Special Services
Fort Lauderdale, FL—On the heels of its 2.0 UX and graphic design overhaul, fitness tech pioneer upace is launching new features and functionality to meet the needs of facilities with personal training and spa services.
"College and university rec centers are increasingly offering spa treatments—like massage and eyebrow threading—as well as personal training options. These services, and the demand for them, are rising at YMCAs, gyms and health clubs, too," said upace CEO and Founder Rachel Koretsky. "We're excited to debut new features that enable the integration of our operational and customer service benefits with these special services."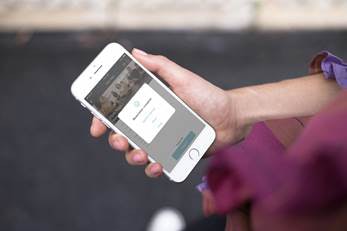 Upace's new Personal Training and Spa Modules improve bookings and staff management by:
·         Giving members the convenience of instantly viewing available appointments, requesting bookings, and communicating directly with staff
·         Enabling staff to view their daily, weekly or monthly schedules; record notes after a session; and communicate directly with members
·         Allowing managers to view employee schedules, manually book appointments, and review payments
Additional functionality provides data and analytics that track and evaluate:
·         Staff hours
·         Unique members using specific services
·         Member growth and retention tied to specific services
Like upace's other features, the Personal Training and Spa Modules are tied to automated data collection and analysis that allows facility managers to get a complete profile of each member. In turn, they can create strategic messaging that's personalized to the needs and wants of the individual, and can even identify when to re-engage someone whose center, gym, or club usage has lapsed. What's more, the personal training and spa features are available in the app or online, so members can access them from their computers as well.
As trendsetters in the fitness tech space, upace continues to lead the field by adding flexibility and range to its customizable app and platform. The ultimate goals, however, remain the same: Boost customer service and operational efficiency, and thereby build stronger communities.
About upace:
Upace is the first customizable, two-sided mobile platform that offers real-time data and member interactions that boost usage, retention, and operational efficiency. Recreation and fitness center managers can remotely and instantly access analytics, communicate directly with members, and update the app within minutes. Via the app, member can view center occupancy, reserve equipment, and sign up for classes. Upace is "Fitness Meets Convenience" for facility operators and members alike.