SOURCE: Escape Fitness
Samantha Coles named Head of Communications; Ben Hackney-Williams named Digital Marketing Manager
Cincinnati, OH/Cambridgeshire, ENGLAND, June 18, 2018 –Global functional gym equipment manufacturer Escape Fitness has appointed Samantha Coles as head of communications and Ben Hackney-Williams as digital marketing manager, adding specialized marketing and digital strength to its already talented team.
Twenty years ago, Escape Fitness launched onto the scene as a family-run business operating out of a garage selling dumbbells. Today, still family owned and operated, it has grown into a leading global supplier of functional fitness equipment, programing, gym design, training and education, flooring and much more. While delivering on its core strengths, Escape also has amassed a great deal of valuable information – driving the creation of educational, inspirational content assets, such as the Escape Your Limits podcast. The expanded marketing team will leverage all of Escape's assets across multiple channels to better engage its audiences.
Samantha Coles, Head of Communications
An award winning communicator, Samantha is responsible for developing strategic communications for Escape Fitness. She will lead internal and external communications, increasing process efficiency and setting the strategic direction for all marketing initiatives.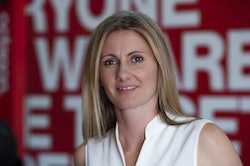 With experience in the finance, retail, non-profit and sport sectors, her wealth of international communications experience spans nearly two decades. In addition, she is a qualified personal performance coach, which will be key to her developing and building strong support teams companywide to implement strategic communications across Escape's key global markets. Her unique career experiences, along with her strengths in strategic planning, team building, and brand development, are advantageous additions to the marketing team.
"Escape Fitness is innovative, entrepreneurial and quick to develop new ideas, which gives us an unusually rich bank of exciting content. Now, we have the incredible opportunity to channel this creativity into effective strategies for our key markets – with clear direction and multi-channel campaigns – for maximum customer engagement," said Samantha Coles, head of communications, Escape Fitness.
Ben Hackney-Williams, Digital Marketing Manager
As digital marketing manager, Ben is responsible for strengthening digital communications. He specializes in content creation, application and audience growth, having worked digitally in multiple markets with audiences around the world.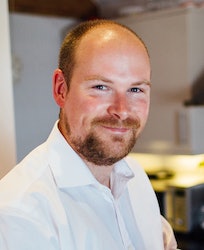 He brings a wealth of both fitness industry and digital experience to the table, having led teams through the re-launch of three iconic MMA, bodybuilding, and fitness publication websites. In addition, he launched digital initiatives in the triathlon and nutrition markets.
"With the multitude of new digital offerings we've created that greatly expand how we can benefit our customers, it's an incredibly exciting time for Escape Fitness. For example, we have the Escape Your Limits podcast that gives essential insight into every functional area of running a successful business in the fitness industry – episodes to complement each of our commercial offerings that we now can make available to our customers worldwide," said Ben Hackney-Williams, digital marketingmanager, Escape Fitness.
The Escape Your Limits Podcast
For entrepreneurs, business owners and influencers to learn through insightful interviews from the most successful people in the industry – the pioneers of personal training, bodybuilding businessmen and masters of movement – the podcast can be found on iTunes:https://itunes.apple.com/gb/podcast/escape-your-limits/id1321349827?mt=2
About Escape Fitness
Founded in 1998 and celebrating its 20-year anniversary, Escape Fitness has built a reputation for product innovation, quality and design while growing and competing through great partnerships in challenging markets worldwide. Escape has helped improve the bottom lines of over 1000 fitness clubs and key distributors in 80 countries. Committed to functional training since inception, Escape works with clubs that invest in functional training spaces to deliver the best possible exercise experiences; Escape encourages you as fitness professionals and clients to 'Escape Your Limits' – a mentality that is the foundation of our every offering. Escape Fitness works with industry leading brands worldwide, including Equinox, Fitness First, Virgin Active, UFC Gyms, Crunch, Nuffield Health, David Lloyd, 1Rebel, 24 Hour Fitness, Marriott, Life Time Fitness, Jatomi and many more. For information: http://www.escapefitness.com/us