Colorado Springs, CO - The National Strength and Conditioning Association (NSCA) is proud to announce the recipients of the organization's 2022 Coach of the Year Awards:
Professional Strength and Conditioning Coach: Dan Dalrymple, CSCS, RSCC*E
College Strength and Conditioning Coach: Liane Blyn, MS, CSCS, RSCC*E
Assistant College Strength and Conditioning Coach: Ryan Metzger, MS, CSCS, RSCC
Award winners are selected by the NSCA's Coaching Task Force, a committee filled with previous award winners and other established leaders from the strength and conditioning community. The Task Force determines the winners based on their contributions to the NSCA, their community, and the coaching profession.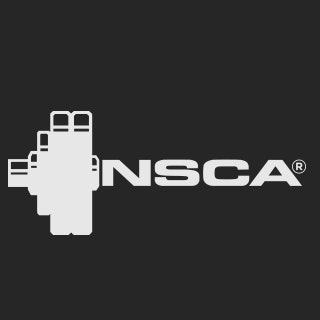 Accepting the Professional Strength and Conditioning Coach of the Year award is Dan Dalrymple, CSCS, RSCC*E. Dan Dalrymple has been the Head Strength and Conditioning Coach for the New Orleans Saints (NFL) since 2006. During this time, the Saints have made nine playoff appearances, three National Football Conference (NFC) Championship game appearances, won seven NFC South Division Championships, and claimed one Super Bowl Championship. Dalrymple was named the NFL Strength and Conditioning Coach of the Year by the Professional Football Strength and Conditioning Coaches Society in 2009, and again in 2018. He also received the 2009 Samson Strength and Conditioning NFL Coach of the Year award from "American Football Monthly." During Dalrymple's tenure with the Saints, 27 Saints players have been selected to the Pro Bowl, 20 of those players for the first time in their NFL careers.
Prior to joining the Saints, Dalrymple spent 17 years as a strength and conditioning coach at Miami University in Oxford, Ohio, including the last 16 as the Director of Athletic Conditioning. He was promoted with the additional title of Assistant Athletic Director in 2003. Also from 2002 to 2004, Dalrymple served as the NSCA Ohio State Director. In 2011, he co-authored the book "The Athletic Body Puzzle."
Accepting the College Strength and Conditioning Coach of the Year award is Liane Blyn, MS, CSCS, RSCC*E. Liane Blyn has over 20 years of experience as a strength coach, athletic trainer, business owner, and world-class competitor in Powerlifting and Strongwoman. She is currently the Director of Sports Performance for Olympic Sports at Arizona State University (ASU). At ASU she works directly with the Men's Ice Hockey team in addition to providing leadership and support across the department.
Prior to her recent return to ASU, Blyn was the Director of Olympic Sports at Appalachian State University. She has also worked as an assistant at ASU, Boston College, and the University of Nevada-Reno, as well as Director at Franklin High School, Poliquin Performance Center, and Parisi Speed School. Blyn is a 14-time USA Powerlifting drug-free national champion, 12-time national team member, four-time International Powerlifting Federation (IPF) World Champion, three-time World Games competitor, and represented the United States in the 2003 ESPN World's ition. Blyn is a graduate of Endicott College and Miami University (Ohio).
Accepting the Assistant College Strength and Conditioning Coach of the Year award is Ryan Metzger, MS, CSCS, RSCC. Ryan Metzger is currently in her third year as the Senior Assistant of Olympic Sports Strength and Conditioning at Clemson University. She is directly responsible for the strength and conditioning efforts of softball and women's soccer, as well as the volunteer intern program. Metzger previously served as an Assistant Sports Performance Coach at Virginia Commonwealth University (VCU) from 2015 to 2019, where she worked with field hockey, women's lacrosse, cross country, and track and field. She was also the VCU intern director for Olympic sports.
Prior to VCU, Metzger served as a Graduate Assistant at the University of Kentucky, where she earned her Master's in Exercise Physiology. She also holds a Bachelor's in Exercise Science and Health Promotion with a minor in Strength and Conditioning from the University of Wisconsin-Oshkosh, where she was a college gymnast. Metzger has remained competitive in athletics and currently competes at the national level in Olympic Weightlifting.
"Congratulations to Coaches Dalrymple, Blyn, and Metzger for these well-deserved awards," said Eric McMahon, NSCA Coaching and Sport Science Program Manager. "These outstanding coaches have consistently made the institutions and athletes they train better every year. We are proud to see them all recognized for their dedication to the profession."
All winners will be honored at the 2022 NSCA Coaches Conference, which is being held both in San Antonio and virtually from January 6-8, 2022. For more information regarding the NSCA and our awards, please visit www.nsca.com.
About the National Strength & Conditioning Association
Founded in 1978, The National Strength and Conditioning Association (NSCA) is a nonprofit association dedicated to advancing the strength and conditioning and related sport science professions around the world.
The NSCA exists to empower a community of professionals to maximize their impact through disseminating evidence-based knowledge and its practical application by offering industry-leading certifications, research journals, career development services, networking opportunities, and continuing education. The NSCA community is composed of more than 60,000 members and certified professionals throughout the world who further industry standards as researcher, educators, strength and conditioning coaches, performance and sport scientists, personal trainers, tactical professionals, and other related roles.