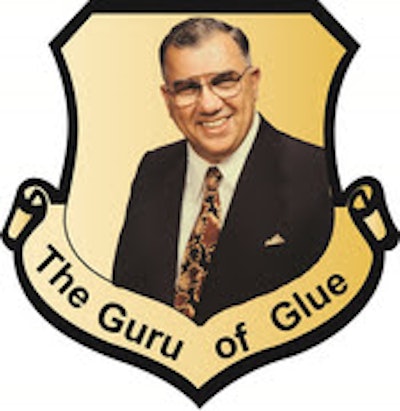 Wisdom from the Guru of Glue
A Tribute to Norris Legue
Our company founder and President, Norris Legue, passed away peacefully at home on May 29th, at the age of 85. As saddened as we are, we are lifted by the good fortune of having known and worked for such a wonderfully unique and talented person, right up to his final days.
Norris opened Synthetic Surfaces in 1973. A highly skilled chemist, he was committed to developing only the highest quality adhesives for the industry. And, for 49 years, he consistently achieved this lofty goal. Over time, his NORDOT® Adhesives brand name became recognized worldwide as the "Gold Standard" for synthetic turf adhesives.
To all who knew Norris personally, professionally or casually, he displayed a pleasant, welcoming demeanor and a quick wit, was well-read and engaging in conversation and enjoyed a laugh. To us, he was also an inspiring mentor who knew how to bring out the best in people.
Business will carry on, with Norris's lifelong commitment to highest quality intact.
Synthetic Surfaces Inc. NORDOT® one-part solvent-based urethane adhesives are used year-round in any temperature, sub-freezing to desert heat. They have high grab (green strength) when applied. After cure, sustained grip, superior water-resistance and long-term durability in all climates worldwide.