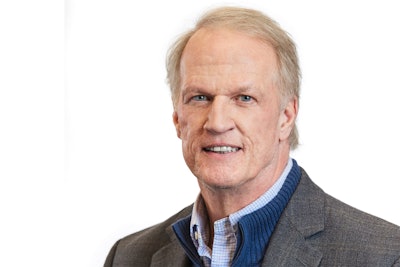 DALLAS, March 28, 2023 —  Dan Phillips, AIA, has joined HOK's Sports + Recreation + Entertainment practice as a principal and senior project designer. Based in Dallas, Phillips brings more than three decades of experience designing high-profile stadiums, ballparks, arenas and training facilities across the globe. 
"Dan is known for his ability to bring a client's vision to life while supporting their revenue generation goals," said Nate Appleman, HOK's director of Sports + Recreation + Entertainment. "We're thrilled to welcome him to HOK."
Phillips has dedicated his career to designing sports facilities that deliver an exceptional experience for fans and athletes. His recent notable collegiate projects include Amon G. Carter Stadium and Schollmaier Arena at Texas Christian University, Brian Patterson Performance Center at Rice University, College Park Center Arena at the University of Texas at Arlington and Hunt Family Baseball Development Center at the University of Arkansas. He also has designed spring training facilities for Major League Baseball's Detroit Tigers, Chicago White Sox and Los Angeles Dodgers and helped lead the design of Globe Life Field, home of the Texas Rangers.
"Dan's deep experience with clients in the region and commitment to design excellence will play a crucial role in the growth of our Sports + Recreation + Entertainment practice in Texas and beyond," said Jay Tatum, HOK's managing principal for Texas. "He will be instrumental as we design and deliver sports facility work from our Dallas, Houston and Austin studios."
HOK's Sports + Recreation + Entertainment practice specializes in the design of arenas, stadiums, ballparks, training facilities and entertainment centers. The group designs world-class sports complexes that serve as the centerpieces of successful and vibrant entertainment districts, communities and campuses.
With offices around the globe, HOK designs buildings and spaces that respond to the needs of people and the environment. HOK designers are rooted in technical excellence, driven by imagination and focused on a solitary goal: to deliver solutions that inspire clients and communities.